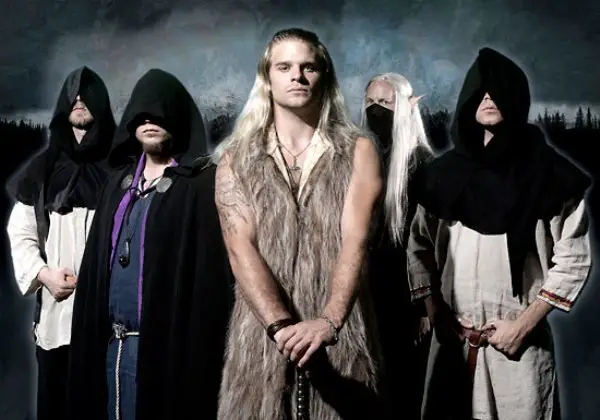 Swedish adventure metallers, TWILIGHT FORCE, released their Nuclear Blast debut, "Heroes Of Mighty Magic", on August 26th. The heroes will start to present this record on the European stages next week. To shorten the wait, TWILIGHT FORCE unveil a lyric video for "Riders Of The Dawn". The video was once again forged by Enrico Zavatta for Enrico Zavatta design and multimedia. You can watch the video below.
Blackwald stated:
"'Riders Of The Dawn' is the tale of an ancient, honourable and proud order. Carried by noble steeds across barren plains, they have been the nomadic outriders and protectors of their kingdom of Whardas for as long as any human can remember. 'Riders Of the Dawn' is a triumphant and fast paced hymn, permeated by chanting voices honouring the splendor of these heroic equestrians. We look forward to tell the tale of their victories on the battlefield together with you! Now, sound the horns of triumph!"
If you want to see TWILIGHT FORCE and their labelmates in SONATA ARCTICA live, better be quick and secure your tickets at your merchant of confidence now, before it's too late. A few shows are already sold-out – the entire touring schedule can be seen below!
Order "Heroes Of Mighty Magic" now here.
Click here to purchase the digital version.