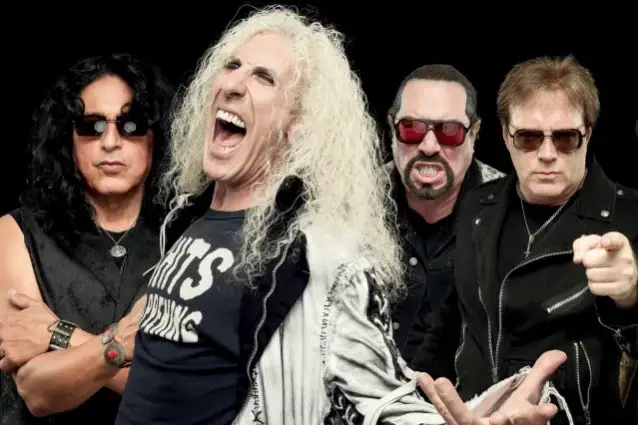 In a new interview with "80's Glam Metalcast," Jay Jay French discussed the current status of TWISTED SISTER.
"I think that's a misconception with people. We stopped playing live, but that's it," French said. "The business of TWISTED continues on. We're basically a licensing machine at this point.
"I don't know if you saw the Super Bowl ad with 'I Wanna Rock,' but we just did a huge deal with Facebook to use 'I Wanna Rock.'
"And we are now musically the most licensed heavy metal band in history. So this little band from Long Island that started 47 years ago now has its music in more TV shows, soundtracks, movies, movie trailers and commercials than any heavy metal band — more than AC/DC, KISS, GUNS N' ROSES. And, of course, these are wonderful bands."
French also believes that "We're Not Gonna Take It" is now part of America's cultural fabric.
"I have to say that 'I Wanna Rock' and 'We're Not Gonna Take It' are two landmark songs, and they have essentially stamped of the '80s everywhere, and people love this music and we benefit by it.
He continued: "But this is not an accident — this is something that I saw years ago. And all I can say is I'm grateful that it has worked out the way it's worked out, because, as you know, as you read the stories all the time how bands struggle with streaming and record royalties, with the drop of sales and the streaming not paying very much, you're stuck with touring.
"And we stopped touring, so we have been able to turn our attention completely to the marketing/licensing world. So I run the licensing division of the band, which is huge."