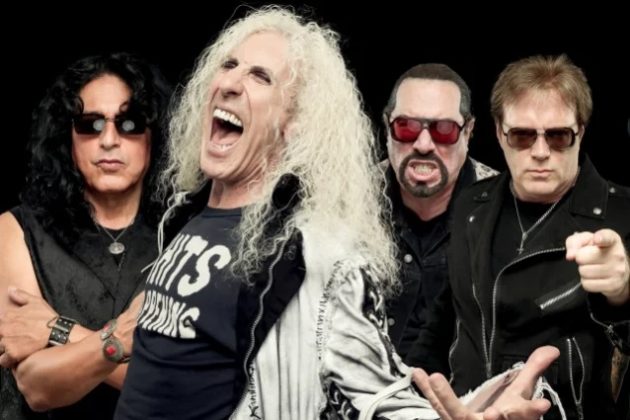 TWISTED SISTER will be honored at the sixth annual charity gala on January 26th at The Canyon club in Agoura Hills, California. This star-studded event includes guitar virtuoso Steve Vai and former DREAM THEATER drummer Mike Portnoy who will share their personal stories of how TWISTED SITER impacted them during their early days as musicians. Frontman Dee Snider along with Jay Jay French (guitar), Eddie Ojeda (guitar), Mark Mendoza (bass) and late drummer A.J Pero make up this classic lineup that has shaped rock history for more than four decades.
Ojeda took to his Twitter to write, "Looking forward to our induction into the Heavy Metal Hall of Fame on Jan.26th 2023 in LA". A short time later, Snider shared Ojeda's tweet and added: "Looking forward to playing together for the first time since 2016…especially the rehearsal!"
In 2016, TWISTED SISTER embarked on their 40th anniversary tour titled "Forty And Fuck It" to commemorate the occasion. With classic band members Snider, French, Ojeda and Mendoza alongside Portnoy for this special event – it was clear that these shows would be something extraordinary. The band's last-ever concert took place in November of that year — 20 months after the passing of Pero.