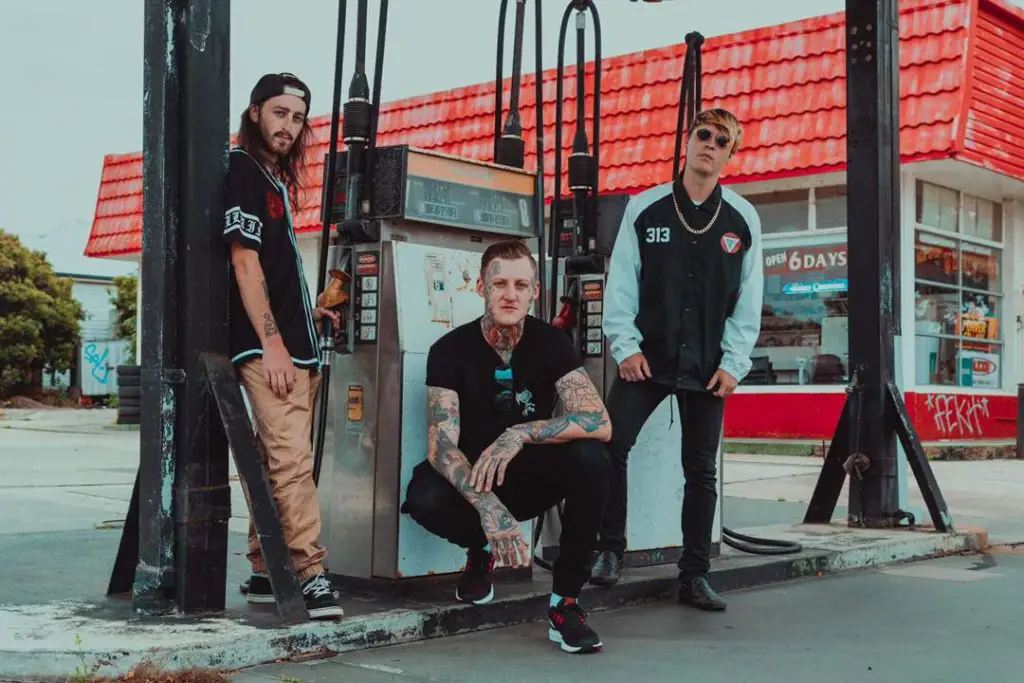 Before we go any further, yes, trap-metal is a thing. It's a new evolution of sorts for heavy music in general, and while bands like DROPOUT KINGS have managed to make decent music in the genre, bands in the style that are actually interesting are few and far between. Enter THE WEIGHT OF SILENCE and Danny Leal.
Australian rap-metal outfit THE WEIGHT OF SILENCE premiered "Green Is The New Black," their collaboration with UPON A BURNING BODY vocalist Danny Leal, worldwide on July 17th.
While the video is undeniably silly (think ATILLA meets Gucci Mane for a point of reference), it's clear THE WEIGHT OF SILENCE knows how to have a good time, showing a self-aware sense of style that turns what could easily be 3:01 of second-hand embarrassment into a pastiche of decadent lifestyle tropes that will make even the most cynical viewer crack a smile (and maybe take a hit).
Plus, the video for the song has a horse AND a jet plane. How can you say no to that? Danny's vocal features add additional heft and (dare we say it) some FUN to an already mosh worthy party anthem
THE WEIGHT OF SILENCE vocalist Jacob Pedersen explains the bands new direction for "Green is the New Black," the debut single from their upcoming album:
"We've been really influenced as a group by some of the newer trap and rap sounds coming out at the moment and we're blending that with the metal influence we've always had. We are also very honoured to have Danny Leal take a part in this and really bring a section in this already lively song to a new level. Upon A Burning Body's music has been a big influence on us and you'll hear that in this upcoming album release. You can expect heavy, hard hitting riffs with huge and heavy vocals, alongside moments with trapbeats and rap vocals."