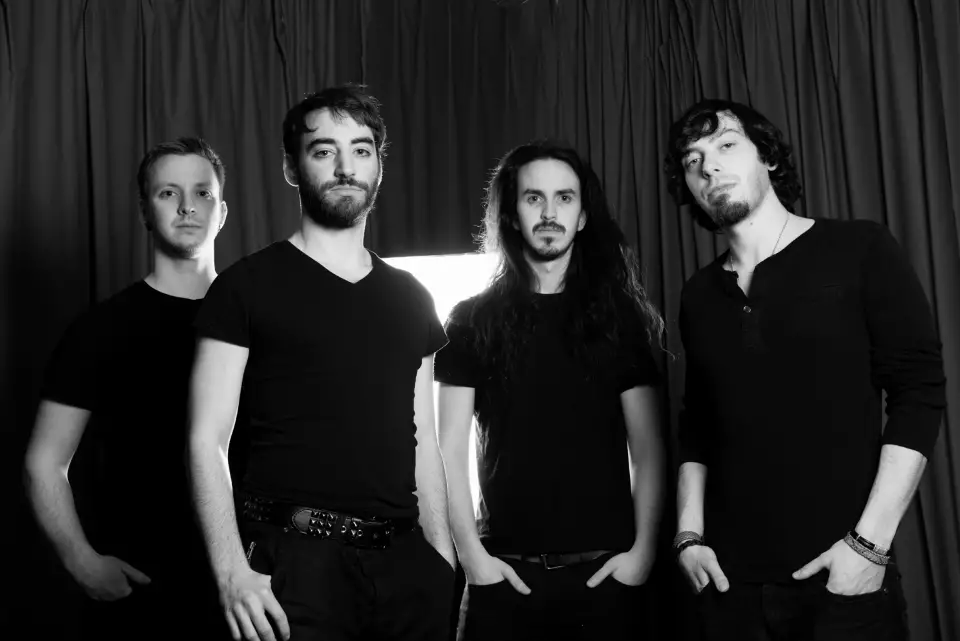 Toronto, ON's rock ensemble UFORIA have released their new music video directed by Finger Eleven guitarist James Black for their track "Fight or Flight". The song is the title track off the band's latest EP released on July 15th to follow their fan-funded full length 2015's "Transmutation" and 2012's debut EP "Imagining". You can watch "Fight Or Flight" music video below.
"We had the luck and honour of having our single "Fight or Flight" played at the Blue Jays games all summer and felt that there was a great enough demand to release a music video. Working with James and Rich was a pleasure and we're really proud of what we've accomplished. This is for the fans and the people ready to face their fears." comments vocalist / guitarist Michael Ursini.
UFORIA's previous releases include the debut EP "Imagining" (2012) and the fan-funded follow-up "Transmutation" (2015). The band has won a number of contests including the Hard Rock Rising Canada contest (2013), the opportunity to open for hometown heroes Billy Talent (2014) and the Jack Daniel's Supporting Act contest (2016). "Fight or Flight" made the Alan Cross top 11 chart May 13, 2016 and is being played at Rogers Centre during the Blue Jays games.
EP available on iTunes here.
Tracklist:
1. Fight or Flight (3.44)
2. Radiation (3:07)
3. Wake Me (3:38)
4. Overthrow (4:15)
5. Is Anybody Living? (4:49)
EP Length: 19:35
Show Dates:
Sept 9 – Toronto, ON – Rose and Crown
Sept 17 – Kingston, ON – K-Rock 105.7FM Cruise w/ Finger Eleven
Oct 21 – Toronto, ON – Horseshoe Tavern w/ XPrime, Secret Broadcast
Oct 28 – Toronto, ON – Rose and Crown