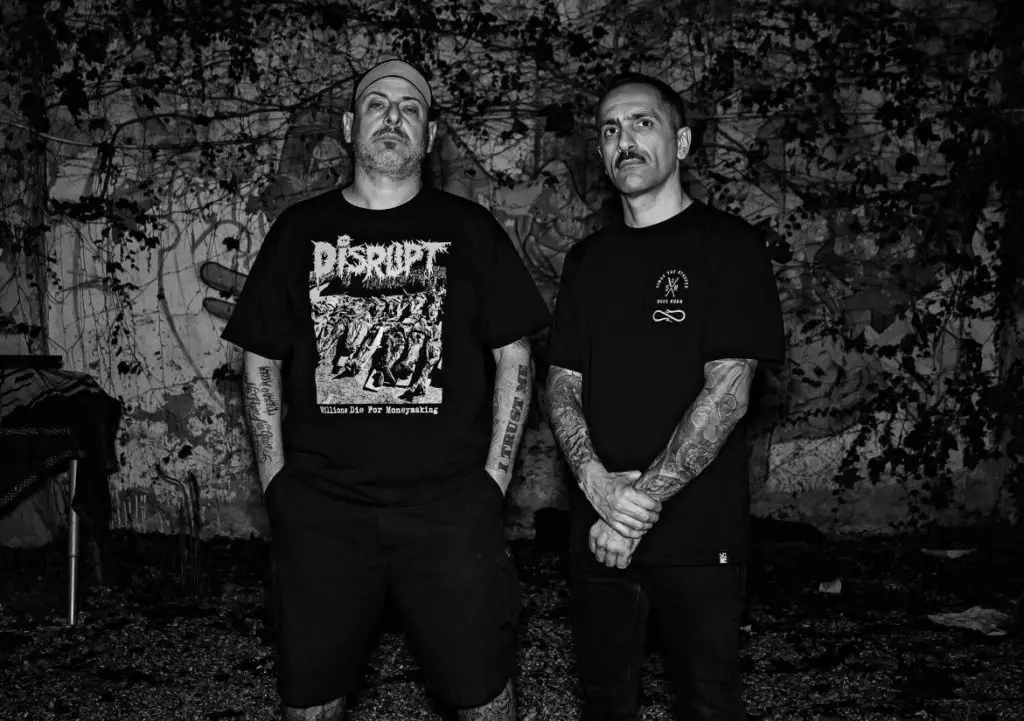 UNDERTAKERS were born in late 1991. During their career they shared the stage with NAPALM DEATH, SUFFOCATION, MALEVOLENT CREATION, VADER, CANNIBAL CORPSE, VITAL REMAINS, FUZZTONES, SINISTER, DOG EAT DOG, KRABATHOR, DISGORGE, PANDEMIA, RYKER'S and many more and have 3 European tours behind them, participation in various editions of the Brutal Assault and Dynamo Open Air. Their style has slowly changed from a classic death metal to an incredible mix of Grind, Brutal and Hardcore.
Dictatorial Democracy marks the return to the scene of seminal band Anarco Grind UNDERTAKERS; A mix of new and old songs, passing through the various phases of their career which began in 1991. Dictatorial Democracy, scheduled on October 30, 2020 by Time To Kill Record (in 3 extra limited Vinyl edition), contains two fundamental covers: "Fascist Pig" by SUICIDAL TENDENCIES and the grind reinterpretation of "Ripetutamente," which marked the collaboration with the Neapolitan band 99 POSSE.
Band comments: "Dictatorial Democracy sums up the career of a band that started in 1993. We took a couple of years break and  then decided to come back in these hectic and critical times. This album represents the past, present and future of our band: our blend of death metal, grind and hardcore has changed a bit over the years, but the sincere and no-bullsh*t attitude behind it has always stayed the same. And we're proud of it."
Dictatorial Democracy can be now heard on Metal Addicts via Bandcamp widget below.