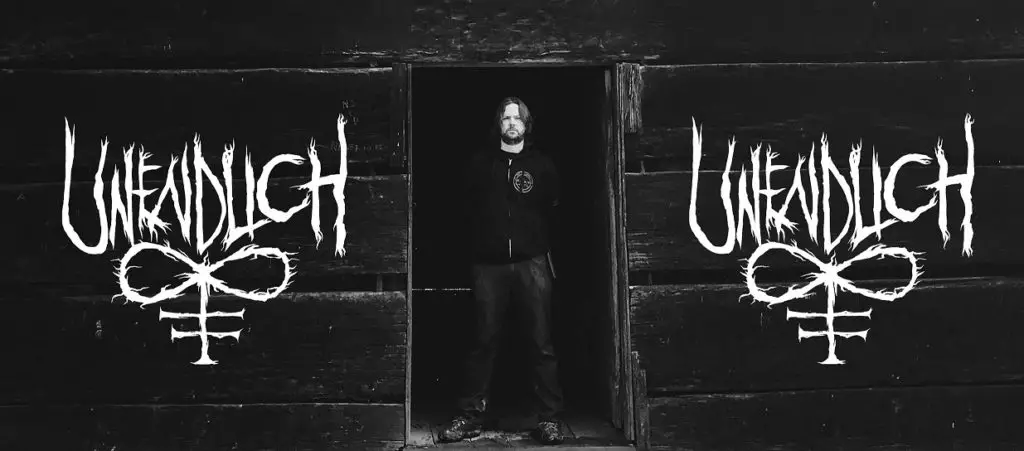 Maryland-based black metal outfit UNENDLICH have released "Wisdom of Suffering" a new song from the upcoming release Paradox Of A Broken World which will be released on July 9th.
The band commented "The song is about a fight within and reconciling what can be achieved with the world at large vs. within oneself. Appreciating that the suffering, discipline, and pain of life makes one wiser to the absurdities of the world."
Listen to the new track here.
Inspired by one-man Black Metal bands, UNENDLICH is the sole creation of multi-instrumentalist Michael Connors. UNENDLICH's style retains the chaotic aggression and brutality of black metal tempered with Connors' signature melodic edge, recalling the halcyon days of extreme metal. 
The upcoming fourth album, Paradox Of A Broken World, is an observation of human hypocrisy and absurdity, where denying the realities within society and within oneself accelerates the inevitable destruction of civilization. Recorded during the pandemic and subsequent lockdowns the truth of this album became ever apparent. A true materialization of the not-so-imaginary world being created, the album either by coincidence or not, is in tune with our dissonant times.