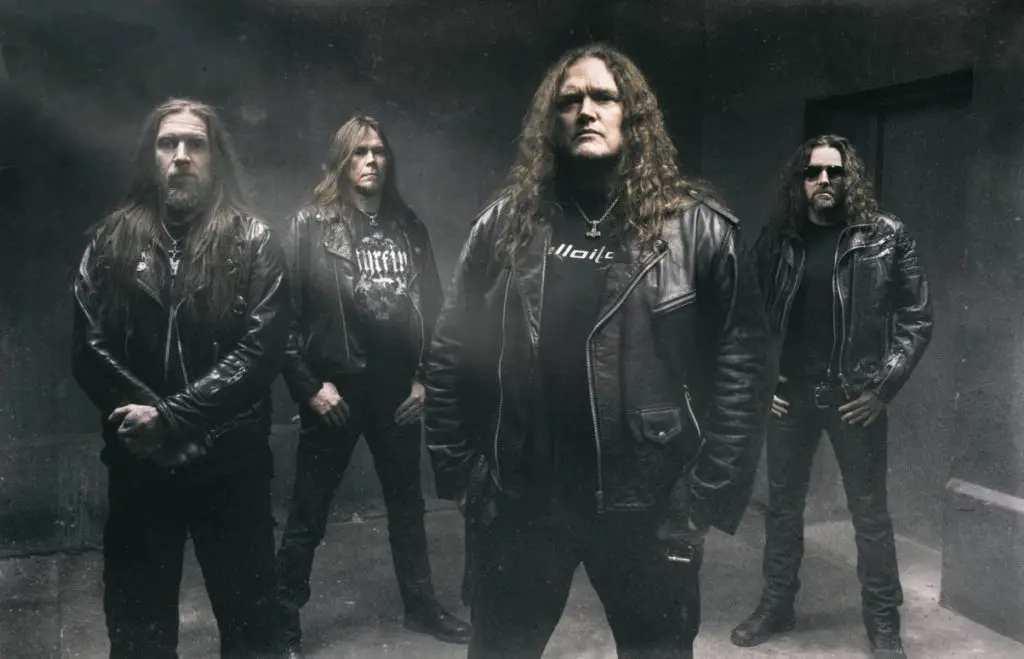 Swedish death metallers UNLEASHED were forced to cancel their tonight's (Saturday, May 7) performance at the Incineration Fest in London, United Kingdom after drummer Anders Schultz broke his ribs in an accident.
Band said in a statement: "Warriors!!! We are extremely sad to inform you that Anders just had an accident and broke his ribs. Hence he has trouble breathing and is unable to play the show in London on Saturday the 7th. Right now we are all just very disappointed but there is nothing we can do but to cancel our show."
UNLEASHED's latest studio album, No Sign of Life, was released last November via Napalm Records.
The Swedish crew is led by founding frontman Johnny Hedlund, and features drummer Anders Schultz and two guitarists Tomas Måsgard and Fredrik Folkare — delivering and defining supreme death metal for over 33 years.