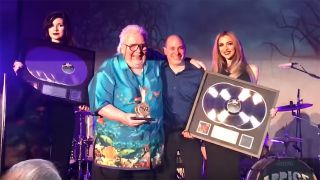 We are very sorry to announce that Jan Schelhaas's posting on Facebook was wrong about the death of drummer Lee Kerslake. He posted an update to his page saying that he was sorry to have posted such thing. No family member has confirmed or not confirmed this info yet.
We'll keep you all posted.
A special thanks to Andres Axelsson and you all. We're so sorry.