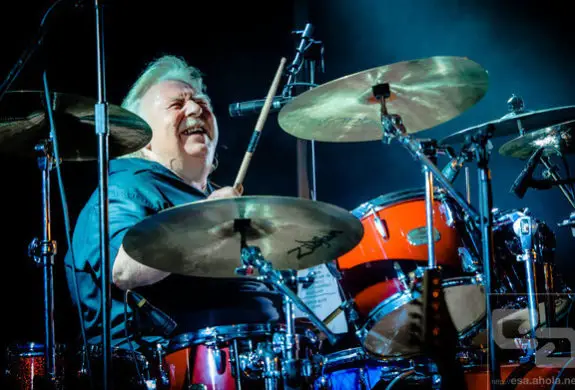 Former Ozzy Osbourne and URIAH HEEP drummer Lee Kerslake has died after a long battle with cancer at the age of 73.
Kerslake's longtime URIAH HEEP bandmate Ken Hensley wrote on social media: "It's with the heaviest of hearts that I share with you that Lee Kerslake, my friend of 55 years and the best drummer I ever played with, lost his battle with cancer at 03:30 this morning. He died peacefully, praise The Lord, but he will be terribly missed."
Kerslake was born in Dorset, England At age 11, he began playing drums and got his first professional gig with the Gods in 1969, going on to record three albums with the band. He later played with TOE FAT and NATIONAL HEAD BAND before linking up with URIAH HEEP in November 1971.
In January 2019, Kerslake was inducted into the Hall Of Heavy Metal History in Anaheim, California. During his induction, Kerslake was presented with two platinum discs for his work with Ozzy Osbourne. The presentation was filmed for Kerslake's documentary.