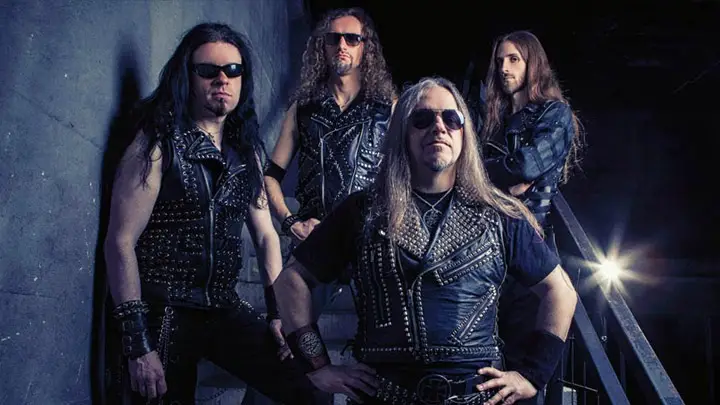 Polish death metal legends, VADER, will unleash their upcoming album "The Empire" on November 4th via Nuclear Blast. Today, the band are pleased to present their brand new lyric video and track "Angels of Steel". This song will be the very first track on the new record, and it certainly sets the bar high! You can watch the video below.
Piotr Wiwczarek states:
"RISE of The Empire! The clock is ticking… We are counting the days 'til November 4th. To make you all even more hungry, we have a treat to present you 'Angels of Steel' – the opening track for the new VADER album 'The Empire'. ENJOY!
We also want to remind you of our tour, which starts in Bad Oeynhausen (Germany) on album release day."
Tracklisting of "The Empire":
1. Angels of Steel
2. Tempest
3. Prayer to the God of War (album version)
4. Iron Reign
5. No Gravity
6. Genocidius
7. The Army-Geddon
8. Feel My Pain
9. Parabellum (album version)
10. Send Me Back to Hell
Pre-Order the CD and Vinyl-Editions here.