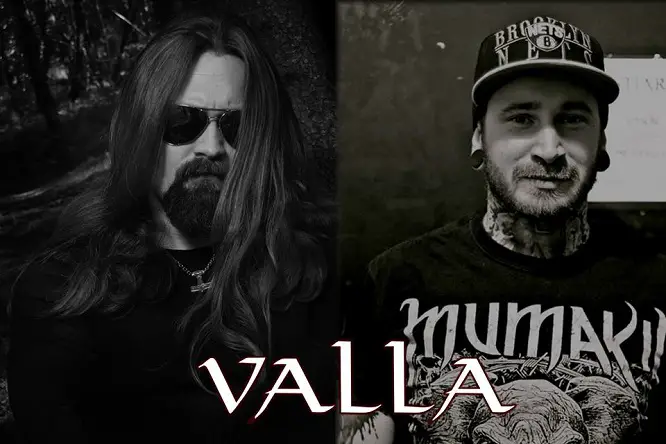 After releasing the highly acclaimed tracks "Lorelei, The Shadows Found You Once Again" and "Oceans" only a few months ago. Former ABBATH guitarist Per Valla and his solo project VALLA have returned with a new track entitled "Suffocate All Light", which also features Kevin Foley on drums (Benighted, Sabaton, Abbath, Sepultura and Decapitated).
Per and Kevin met via their short stay as musicians in the supergroup Abbath, where Foley played the role as "Creature" on Drums, and Valla acted as Session Guitarist.
Per Valla states, "since meeting Kevin Foley about a year ago, we have been good friends and always thought it would be really cool to record something together. Now the time has finally come!"
Keep up to date on all of VALLA's happenings by liking the bands official Facebook page.
https://www.youtube.com/watch?v=FYhwYrRN7Tk&feature=youtu.be