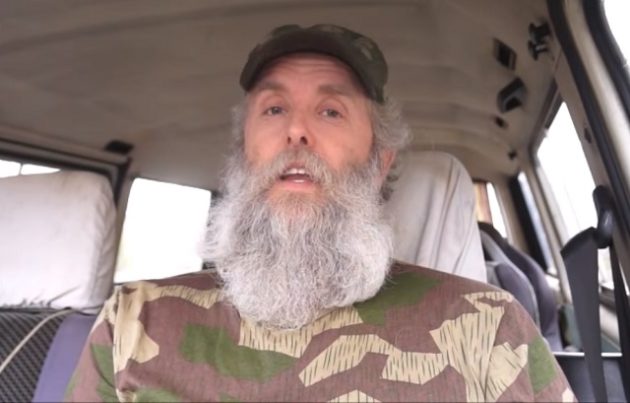 Varg Vikernes has announced that BURZUM is no more after giving away his only copy of the project's 1992 self-titled debut album.
The disc went to a guy named Nathan B, who beat Varg in a challenge of getting from 0-100 kmh (0-60 mph) in their 4×4 vehicles. You can watch the duel videos below.
Stressing that he never thought he was going to win, Varg said: "Of course I didn't [think I was going to win]. It's just that – I wanted to make a point. You see, I'm getting pretty fed up with the greed everywhere. Everything is always about people trying to make profits. Profits to this, profits to that, the more the merrier… and there's no end to it.
"Cure the rot of greed in your brain by doing things not for profit, but for the benefit of others! If you want to change the world (I do…), you have to start with yourself."
Focusing on the end of BURZUM, Vikernes added: "I can add that to you, BURZUM is a music project. Some like it, others don't. OK. But to me, BURZUM is my painful past in a reeking bog, that took me many years to get out from — and when I finally did, I just ended up in a new bog.
"BURZUM was never my choice of life. I didn't even want to become a musician. It was just something I did whilst waiting for something that never came — and that never could come.
"I have left all reeking bogs, and I have moved on…
"Bye bye Burzum. See the sun rise and see her banish all the darkness of this world."
https://youtu.be/kXqUz4XfdUM
https://youtu.be/zgXDOdzdyVw
https://youtu.be/zDg_ra4IjFY