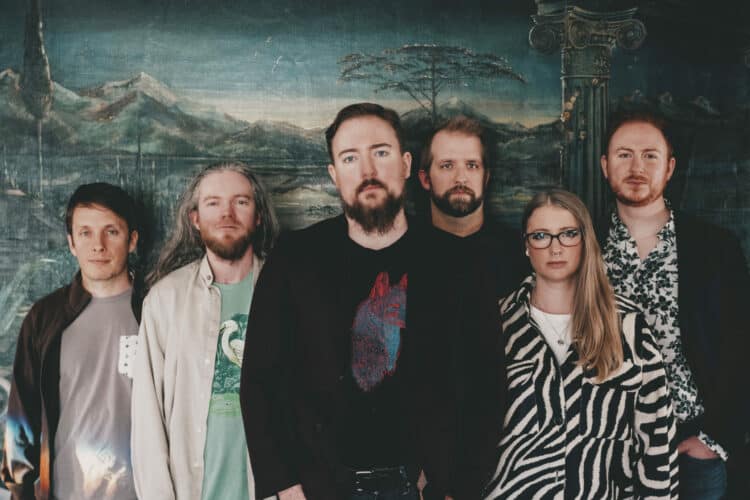 'A Voyage / A Destination' is the first album from Canadian progressive/post rock band Versa in over a decade.  It seamlessly combines elements of instrumental post rock and seventies symphonic prog with further influences from across genres to take listeners on a musical journey across four tracks – two epics and two shorter instrumentals.  The album features guest performances from some of the most notable names in progressive rock, including Nick D'Virgilio (drums and chromatic percussion on 'Voyage'), Jim Grey (lead vocals on 'Voyage'), Marjana Semkina (lead vocals on 'Voyage'), Eric Gillette (lead guitar and vocals on 'Pool of the Naiads') and Lars Fredrik Frøislie (hammond organ on 'Pool of the Naiads').  'A Voyage / A Destination' was recorded and mixed over 2021 by Matthew Dolmage at Talisman Studios in Victoria, and mastered by Brock McFarlane at CPS Mastering in Vancouver.
Influences for the album:
Our influences for this album were a mix of classic symphonic progressive rock like Jethro Tull, King Crimson, Genesis, and Gentle Giant, more experimental zeuhl and rock-in-opposition bands like Magma, Univers Zero, and Art Zoyd, and modern post rock and neo-progressive bands like Godspeed You! Black Emperor, Do Make Say Think, Mogwai, Haken, Caligula's Horse, and Neal Morse Band.
Band Line-Up:
Jesse Bell – Drums/backing vocals
Matthew Dolmage – Acoustic and electric guitars/concert and alto flutes/lead and backing vocals/ additional keyboards
Hollas Longton – Violin
Benjamin Rancourt – Acoustic and electric guitars/backing vocals
Anthony Theocharis – Electric bass/backing vocals
Janelle Wrona – Keyboards/electric guitar
CD Track Listing:
1- Pool of the Naiads
2- Sea of Vapours
3- Lantern Season
4- Voyage
Discography:
Versa (Self Titled) – 2008
The Decline & Fall Of… – 2010
Common Things EP – 2012
A Voyage / A Destination – 2022
Read our review here.