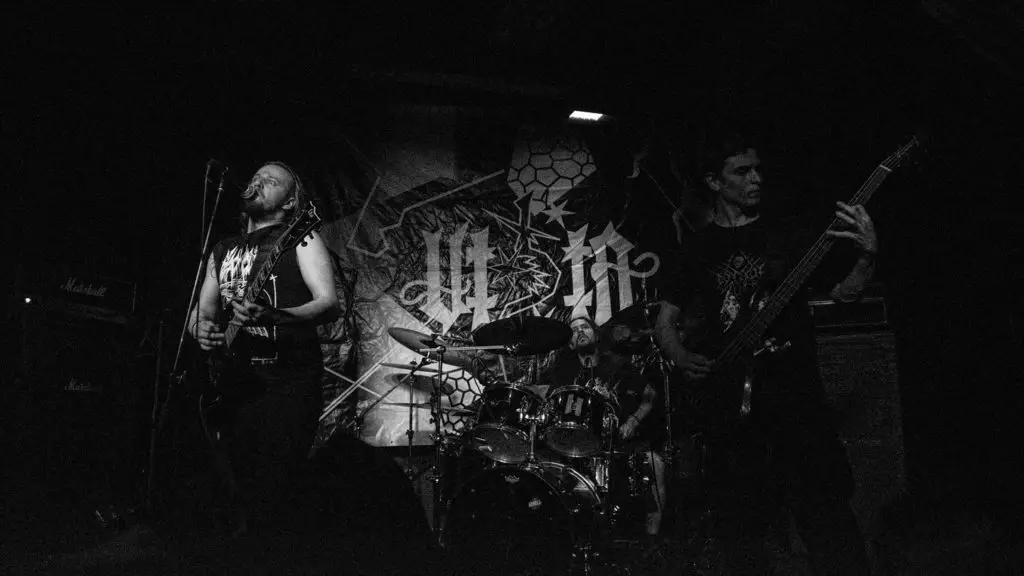 Russian black metal band VETER DAEMONAZ premiere the new track "Moon Sorcery" (edit version). The track is the first to be revealed from the band's highly anticipated debut album, Muse of the Damned, set for international release on June 24th via Osmose Productions on CD format; the vinyl LP version will follow later this year. You can listen to the new track below.
Veter Daemonaz, from gloomy St. Petersburg, presents their debut full-length. The project has come a long way from a garage "one-man band" through a lineup change and agonizing creative quest to cooperation with the key figures of the Russian underground, with the aim to embody their current main creation: Muse of the Damned.
The essence of the band's ideas is invited to your attention. The album is expressed in black metal language. It is imbued with mysticism and filled with deep lyrical and melodic symbolism.
Muse of the Damned Tracklisting:
1. Muse of the Damned part I [4:33]
2. Under the Banners of Night [6:12]
3. The Conqueror's Crown [6:36]
4. Twilight [4:08]
5. Moon Sorcery [5:49]
6. The Sun into the Kingdom of the Blind [4:25]
7. The Thread [6:29]
8. Muse of the Damned part II [4:14]