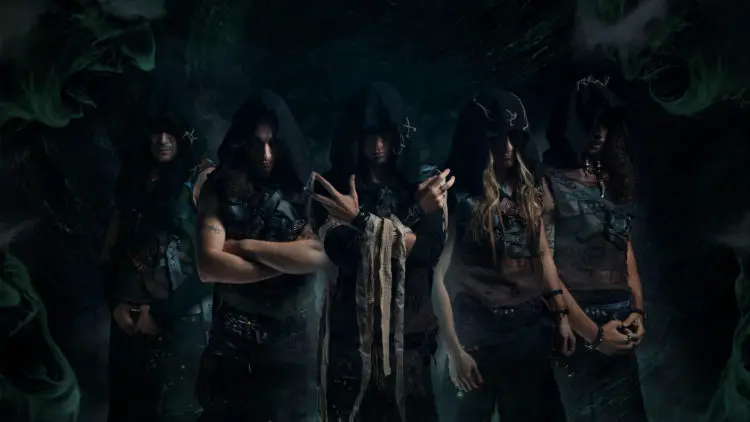 With a solid line-up and a new impact in terms of sound and image, resulting in a very modern and contemporary feeling, Vexillum are now proud to release their new album six years after the acclaimed metal opera 'UNUM.'
'When Good Men Go to War' takes the band and the listeners on a mystical voyage across the seas; the overall tone of every chapter is dark and vicious without renouncing to the band's renowned northern-celtic folk melodies. The titletrack and its scream of anger is the epicenter of these tales, but the whole record is a masterpiece of heavy metal forged in fire, blood and steel.
In ancient times, the vexillum was the battle flag for battalions: one of the signals of the battlefield under which each one was gathering to fight. It still stands for the honor, the courage and the heritage of whom brings it in all the eleven glorious songs of 'When Good Men Go to War'!
Dario Vallesi – vocals
Michele Gasparri – guitar
Francesco Caprina – guitar
Francesco Ferraro – bass
Efisio Pregio – drums
Read our review here.