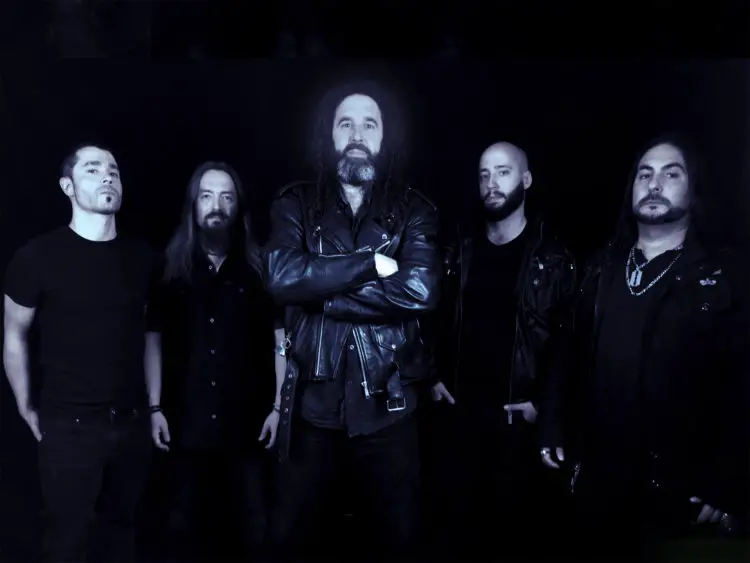 VHÄLDEMAR are a Spanish Metal band formed in the late 90's in Vizcaya (Spain),when guitarrist Pedro J. Monge decided to create a group with the singer and guitarist Carlos Escudero.
In 2001 they released their first demo an it brought them a record deal with Arise Records with whom they launched their debut album "Fight to the End" in March 2002 and was released throughout Europe,Japan, Russia, South and North America.
In late 2003, VHÄLDEMAR release its second album "I Made my Own Hell" again on Arise Records. In 2007 they headlined in the Bilbao BBK Live Festival and the band released its third album "Metal of the World." In August 2012 the band played at Leyendas del Rock Festival and also at Ripollet Rock Festival.
In May 2013 the band releases their fourth album "Shadows of Combat." In 2017 VHÄLDEMAR ink a deal with Fighter Records for a multi-album deal which includes the re-issue of their two first albums "Fight to the End" ('02) & "I Made my Own Hell" ('03) released on 21st April 2017 on a double-CD with 5 bonus and remastered sound.
A 5-song digipack EP entitled "Old King's Visions" was released in May 4th.
VHÄLDEMAR played at Leyendas del Rock Festival in August alongside with bands like Megadeth, Amon Amarth, Arch Enemy…
It´s 5th opus "Against All Kings" is now ready. Recorded at Chromaticity Studios and produced by guitarrist Pedro J.Monge, the album contains 11 tracks of powerful Heavy Metal. The album was released on CD/LP on November 7 worldwide by Fighter Records Red Rivet Records in Japan.
In 2018 Fighter Records re-release "Shadows Of Combat" album.
In 2018 – 2019 the band played 42 shows in countries such as Japan, Russia, Holland, France and Spain.

Band Line-Up:
Carlos Escudero – Vocals
Pedro J. Monge – Guitar & Backing Vocals
Raúl Serrano – Bass
Jandro – Drums
Jonkol Tera – Keyboards
Read our review here.