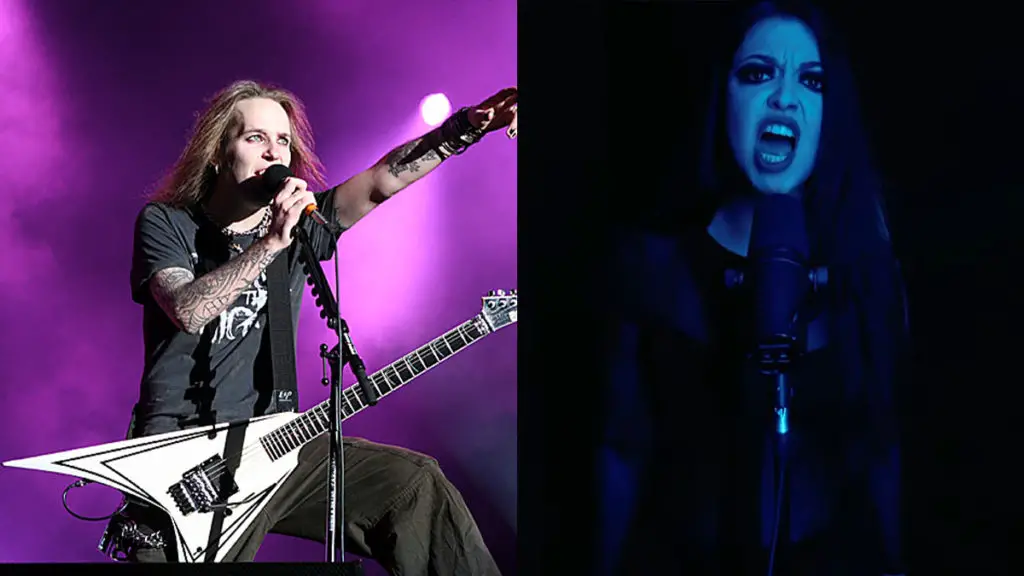 THE AGONIST frontwoman Vicky Psarakis has released a cover of CHILDREN OF BODOM's "Hate Me!" You can check out her cover below.
"Hate Me!" is taken from CHILDREN OF BODOM's third studio album, Follow the Reaper, which was released in 2000. The album is the first to use a power metal-influenced sound in addition to the symphonic metal elements from previous albums—present mainly in the keyboards, vocals, and fast tempos.
CHILDREN OF BODOM founding guitarist and singer Alexi Laiho passed away on December 29 in his home in Helsinki, Finland. The 41-year-old had suffered from long-term health issues leading up to his death.
Alexi Laiho and drummer Jaska Raatikainen founded CHILDREN OF BODOM in 1993, and the band was one of the most internationally acclaimed metal acts in Finland up until their very last farewell concert in December of 2019. Last year Alexi Laiho put together BODOM AFTER MIDNIGHT, who recorded three songs and shot one music video, which will be released later on posthumously.