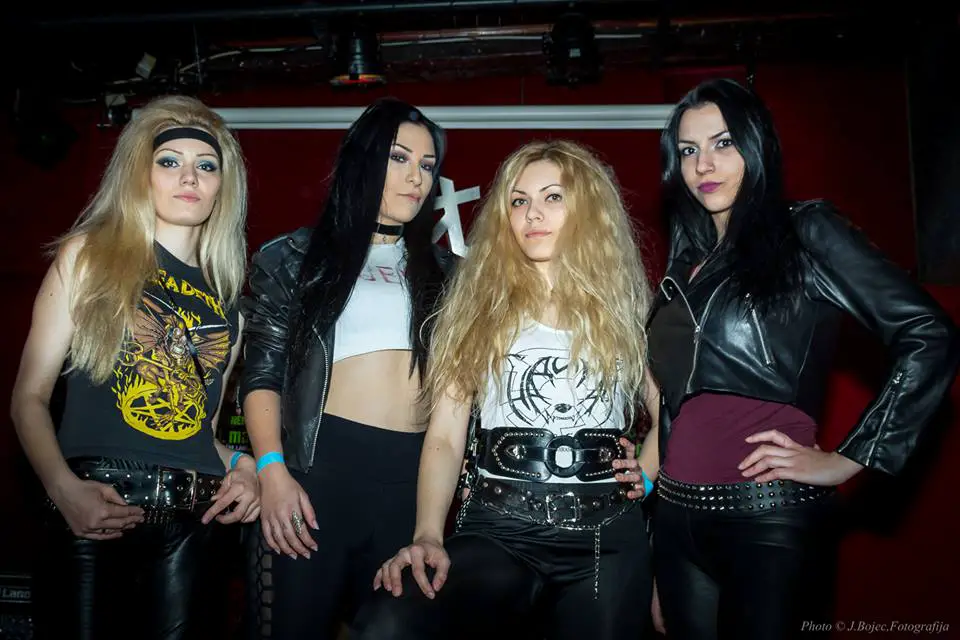 Serbian all-girl metal band JENNER performed on March 25 at Rock Club Shadows in Skopje, Macedonia and the video footage can be seen below.
Old School Speed/Thrash All-Girl metal band JENNER from Belgrade, Serbia will release their debut album "To Live Is To Suffer" on February 20th, 2017 via Infernö Records.
"To Live Is To Suffer" Tracklisting:
1. Factory Of Death
2. Hear The Thunder Roar
3. Demon's Call
4. The Heath Is Coming Again
5. On The Judgement Day
6. How Deep Is Your Greed
7. Silent Killer
8. Opened (On The Table)
JENNER is the ONLY all female speed metal band in the region.
Formed in December 2013 with the goal of following their influences Judas Priest, Warlock, Grim Reaper, playing in packed out clubs to the Belgrade audience, they realized they had something very special to offer.