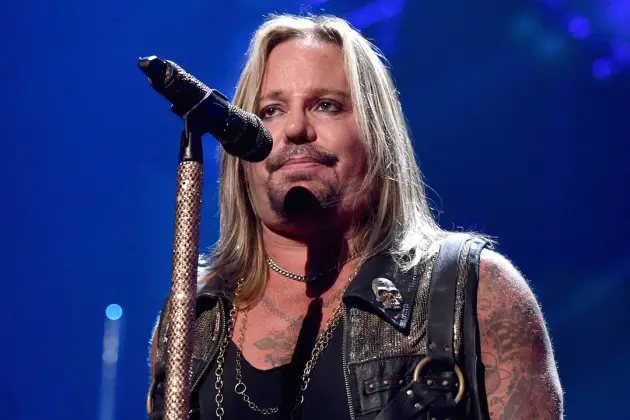 According to TMZ, MÖTLEY CRÜE frontman Vince Neil was captured on security cameras last week dragging a women to the ground by her hair before being cited for battery.
Neil claimed he only "pushed past" a female autograph seeker at the Aria last week, but according to police records, obtained by TMZ, officers reviewed surveillance footage which showed the MÖTLEY CRÜE frontman pulling the woman down to the ground by her hair.
Cameras also captured the woman taking pics with Carrot Top before she saw Nicolas Cage. She claims she said, "Nicolas, I love you" and followed the actor before being pulled down.
As for the scene outside, police say Neil was actually trying to fight another individual, while Nicolas tried to play peacemaker.