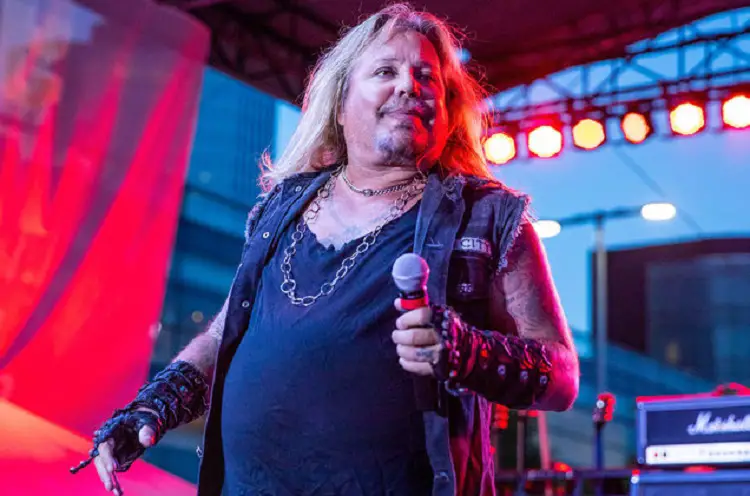 Vince Neil is trying out a new toning machine in an apparent effort to get in shape for MÖTLEY CRÜE and DEF LEPPARD upcoming "The Stadium Tour."
Neil revealed he is using Emsculpt Neo, a revolutionary new treatment which supposedly builds muscle and reduces fat using both radio frequency and high-intensity electromagnetic energies.
Neil shared a video on Instagram of him at what appears to his home gym, and he wrote in an accompanying message: "Trying it all! Check out Emsculpt Neo abs, They say it's 20,000 crunches in just 30 minutes!! #EmsculptNeo #emsculptpartner #moremusclelessfat #emsculpt @BTLAesthetics".
Emsculpt Neo procedure "is done in-office, is needle-free, and does not require any downtime," according to Swagger. The technology uses energy waves that cause your muscles to fire up to 20,000 times per 30-minute session for simultaneous deep tissue muscle building, remodeling, and fat burn."
New dates and tickets for "The Stadium Tour," featuring MÖTLEY CRÜE, DEF LEPPARD, POISON and JOAN JETT & THE BLACKHEARTS can be found at this location.