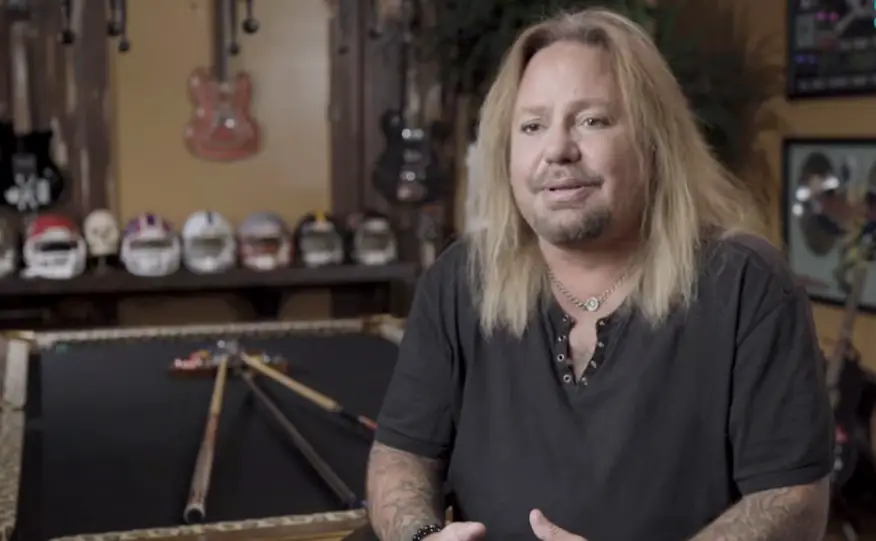 Mötley Crüe's Vince Neil: My Story, a two-hour documentary, will premiere on Sunday, June 26 at 5 p.m. PT / 8 p.m. ET on Reelz.
The two-hour film will air this Sunday, and was made with Neil's full cooperation. The channel promise that the film will lift the lid on the singer's often turbulent career, from the band's beginnings on Sunset Strip and their subsequent rise to stardom, as well as covering more difficult ground like the tragic death of his young daughter and the car crash that killed HANOI ROCKS drummer Razzle.
"Vince Neil's story is an extraordinary tale," executive producer and director Scott Sternberg says. "When he decided to do this two-hour documentary, he said what was most important to him was he wanted it to be a tell all. The good, the bad, the ugly and the truth.
"His on camera interviews became the voice of the project and from there, we were able to bring on others to support it, including his kids who had not spoken out before. I'm very proud of our entire team for getting this powerful story made."
In the snippet, which can be seen below, Neil talks about the grind of the road, and about unhappy experiences working in the studio.
"I hated being in the recording studio," says Neil. "I would sing something, and they'd be like 'No no no, don't sing it like that… do it like this.' It was just criticism. And finally I was like, 'go f*ck yourselves', and I'd just leave. You know, I don't need criticism. When you're singing, you need support. Not criticism."
Dates and tickets for MÖTLEY CRÜE's ongoing "The Stadium Tour" with DEF LEPPARD can be found here.