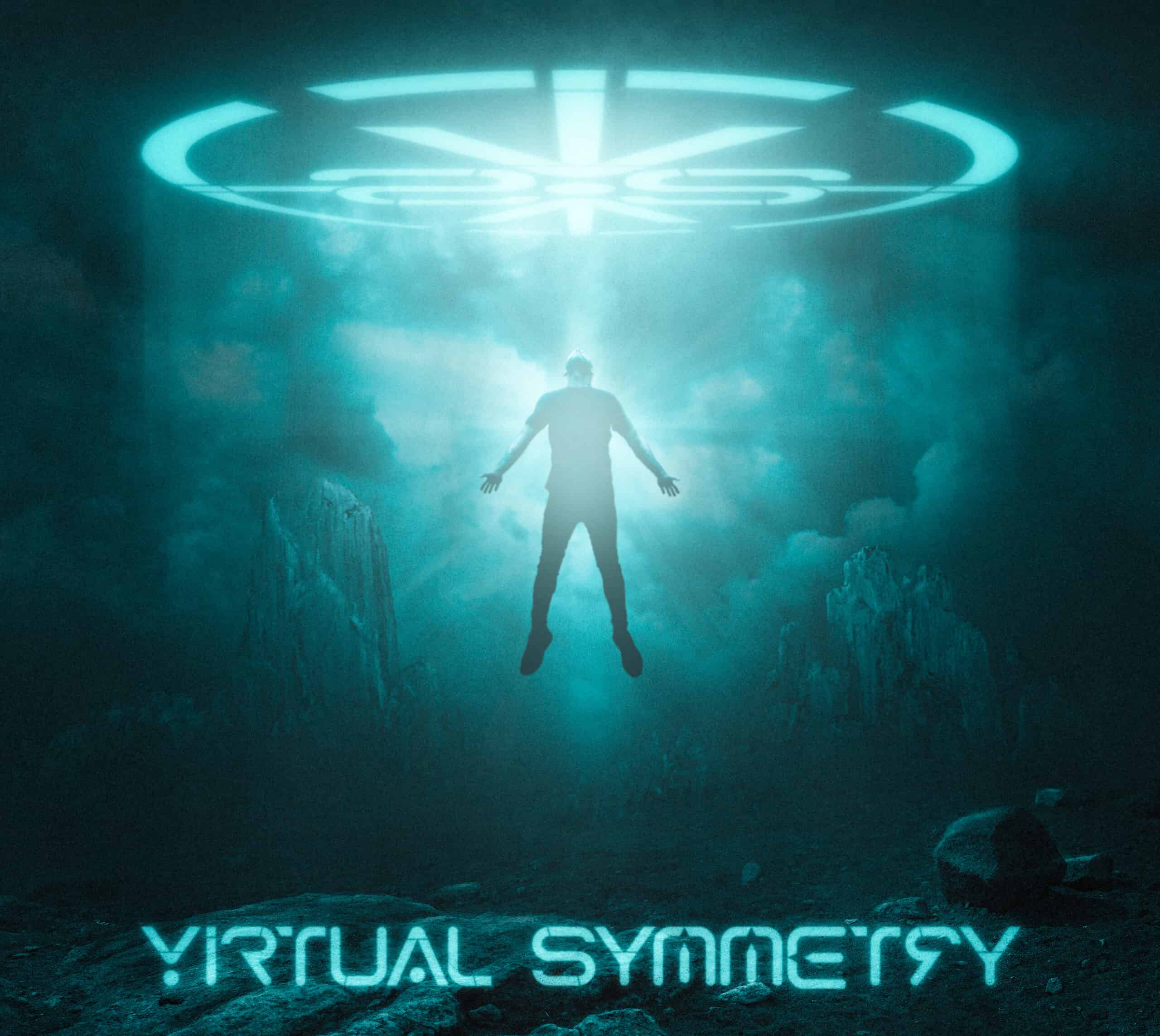 As I said many times, this year has been a damn fantastic one for reviewing following albums. They are so many that I have even lost track of them all. It's a pleasure and a honor to do that. It means that our work here has been appreciated by bands and their staff. It also means ther is a lot of trust to confide us their most precious gift that is their work. Here we've got Virtual Symmetry, a band that is one of the most present bands. Our history started in 2017 when we received two albums in a role to review; 2016's "Message to Eternity" and 2017's "X-Gate" where I remember to have written that the band's music was highly addictive. I still do. Then it was the time to review the band's alive album "Xlive Premiere." Now we've got the chance to review Virtual Symmetry's self-tittled album. All of them very well produced with a tight and neat musicianship. I've got to say that Virtual Symmetry have that different sonancy that makes them stand out from the overwhelming crowd that is now what is called Prog Metal. Do you know why? Because Virtual Symmetry with lots ability knew how to equalizate the progressive and the metal by combining them or even, virtually, melting them together. In a Virtual Symmetry's album the fan will clearly notice that both are combined together. Other Prog Metal bands have their Progressive parts and their Metal parts. It's not what happen with Virtual Symmetry. Both are mixed and melted together and the fan notices this combination.
"Virtual Symmetry" opens up with the long tittle track "Virtual Symmetry" which has almost twenty minutes. Funny to think that the band Virtual Symmetry has an album called "Virtual Symmetry" with a track named "Virtual Symmetry" as well. My dear child of the night might know that only top bands as Black Sabbath and Iron Maiden fulfill this. Ok, back to the track. Besides its almost twenty minutes "Virtual Symmetry" sums up the band's music. It's possible to check everything I said out in it as the keyboards, though prominent, are part of the song. What do I mean by this? In some bands the keyboards are equalized lower than the other instruments and, ocasionally, they are heard. It's not what happen here. There are also the guitars. They are strong, hard as iron, with riffings that are thick and adress more to Power Metal than to Prog Metal. This is the band's strong suit. This melting together of both Prog and Metal to result in a real prog Metal album.
"Virtual Symmetry" isn't Prog Metal fans only. Fans that are prone to some very well-played album will enjoy.
Virtual Symmetry "Virtual Symmetry" will be released on November 25th via Sensory Records.
Track Listing:
Virtual Symmetry
My Story Unfolds
The Paradise of Lies
Come Alive
Butterfly Effect
Fantasie di verità
Rising
Insomnia
Watch "The Paradise of Lies" official video here: