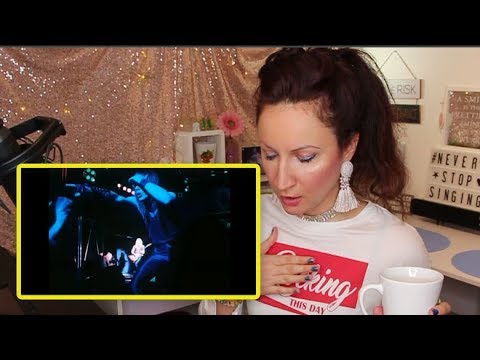 Vocal coach Rebecca Vocal Athlete analyzed Bruce Dickinson's performance on Iron Maiden's classic "Hallowed Be They Name" performed live. Rebecca seems to be in a kind of ecstasy while listening to the very first minutes of Dickinson's intro to the song. It's impossible to hide the satisfaction on her face during the first minute of music. While she listens to it, she mimes and gestures all the time.
"Wait a minute, wait a minute. My brains was configuring" she explains in a sudden. "That one minute twelve seconds was so… within one minute and twelve seconds there was so much manipulation to his voice" that's how she begins to give her professional opinion. Then she mimes a little more to explains Dickinson's abilities with his voice.
And she goes on. "Just incredible technique" are her words to one of the most brilliant vocalists in Heavy Metal history. Fun fact is that although she doesn't deny to know Iron Maiden, her astonishment during Dickinson's performance is noticeable.
This video turns out to be a good opportunity to see a professional of the voice explain in technical terms, but in informal way, what the man does with his voice. Her measures and corporal language while watching the fifteen-minute video are really something. One more to Metal.
Iron Maiden "Hallowed Be They Name" was released in 1982's "The Number of the Beast"– also read "Breakthrough Albums: The Number of the Beast" – and it was Bruce Dickinson debut with Iron Maiden. The song is the tale of a prisoner about to be hanged with some reflections about life and its meaning.
Watch the video here: