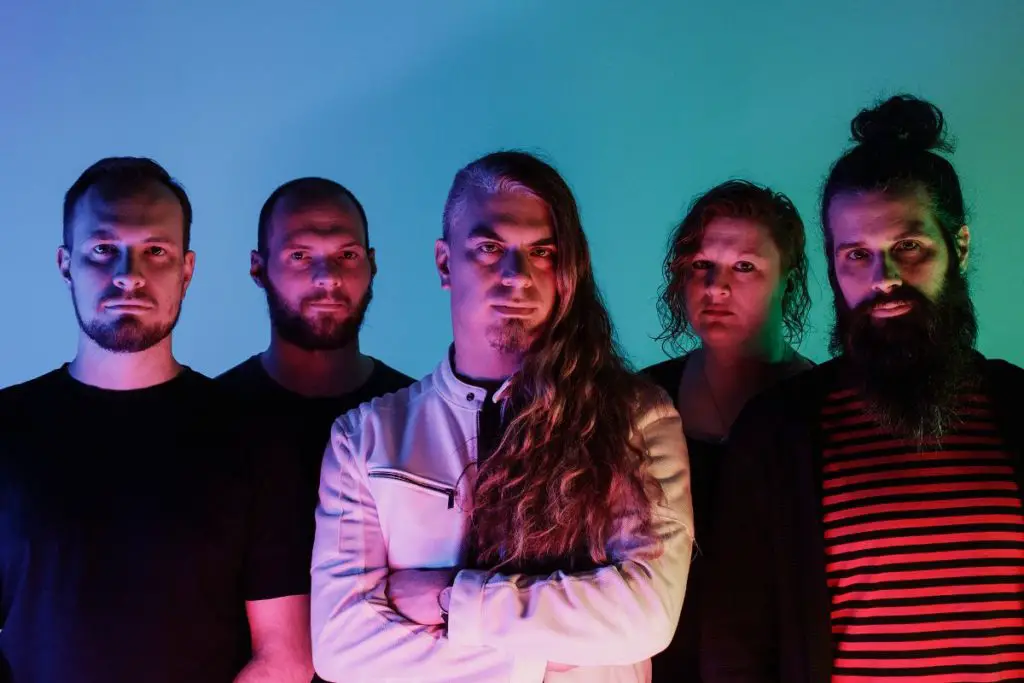 Perth's premier electro power pop sensation VOYAGER will be releasing 2021's A Voyage Through Time virtual performance on Blu-ray and LP on August 26th, 2022 via Season of Mist! The performance was originally recorded on August 10, 2021 at Magnet House in Perth (AU) and aired on September 5, 2021 in celebration of the anniversary of the Voyager 1 Spacecraft that was launched by NASA. To celebrate the forthcoming release, the band is now sharing the live clip of "White Shadow", which you can see below.
'A Voyage Through Time' presents a one-of-a-kind visual and aural performance that outlines the progression of VOYAGER's musical career. The virtual live experience with full production is a journey across two decades and seven albums with a fan-voted set list, exploring a new and enhanced approach to the band's live show.
VOYAGER's Danny Estrin comments: "It's time to immortalize 'A Voyage through Time!' After much demand we're so happy to bring you our lockdown production on Bluray and vinyl – where we celebrate over two decades of VOYAGER."
In addition, the band will be hitting the road in Europe and the UK for the 'Witness Tour Europe 2022,' supporting the mighty VOLA. The tour will be kicking off in Munich (DE) at Feierwerk on the September 9 and will be traveling through 12 different countries, delivering 21 energetic shows before the final curtain, which will end at Euroblast Fest in Cologne (DE). The full run of dates can be found below! Tickets are available now HERE.
A Voyage Through Time Tracklisting:
1. To the Morning Light
2. The Eleventh Meridian
3. Sober
4. White Shadow
5. Devil in Me
6. I am the Revolution
7. Iron Dream
8. The Meaning of I
9. Hyperventilating
10. Summer Always Comes Again
11. Seasons of Age
12. To the Riverside
13. Ghost Mile
14. The Fragile Serene
15. Brightstar
16. Runaway
Pre-orders are will be live today and can be found HERE while you can pre-save the album and singles across your favourite streaming services HERE.