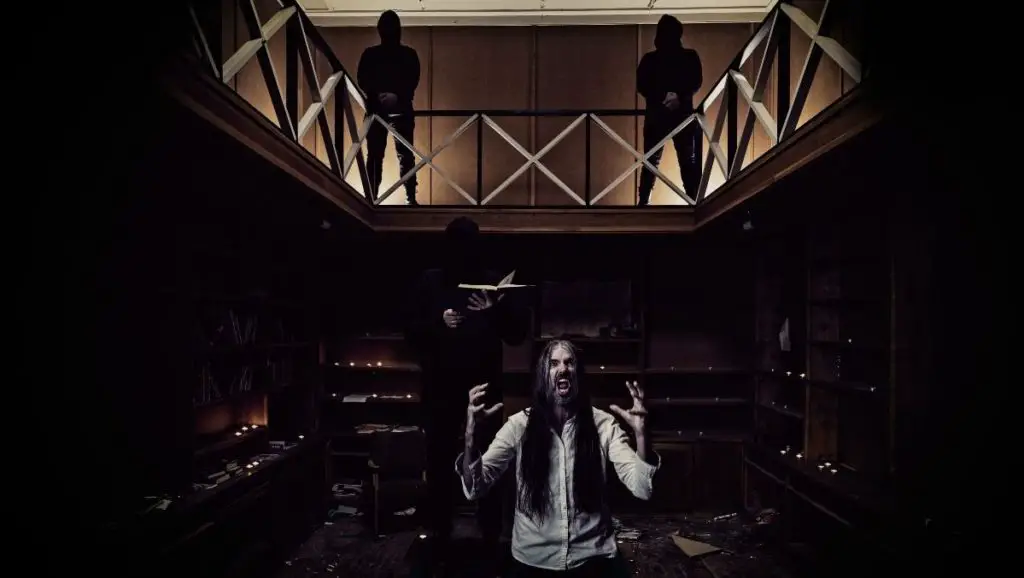 Norwegian Black 'n Roll brigade VREID will be premiering their brand new album and movie Wild North West via a live-stream.
The stream will take place on Thursday, April 29th at 21:00 CEST. It can be watched via Facebook here or via Youtube here. The stream is entirely free to watch, but donations to the band are welcome via Paypal.
Check out the previously released video for the track "Into The Mountains" here.
Wild North West is a concept album that developed alongside an entire movie. Throughout eight chapters the listener will be taken on a journey deep into the mountains, to a dark place where the borders between reality and fantasy fade and where death is only one step behind you: The Wild North West.
Wild North West track listing:
1. Wild North West 
2. Wolves at Sea
3. The Morning Red 
4. Shadows of Aurora
5. Spikes of God
6. Dazed and Reduced
7. Into the Mountains
8. Shadowland