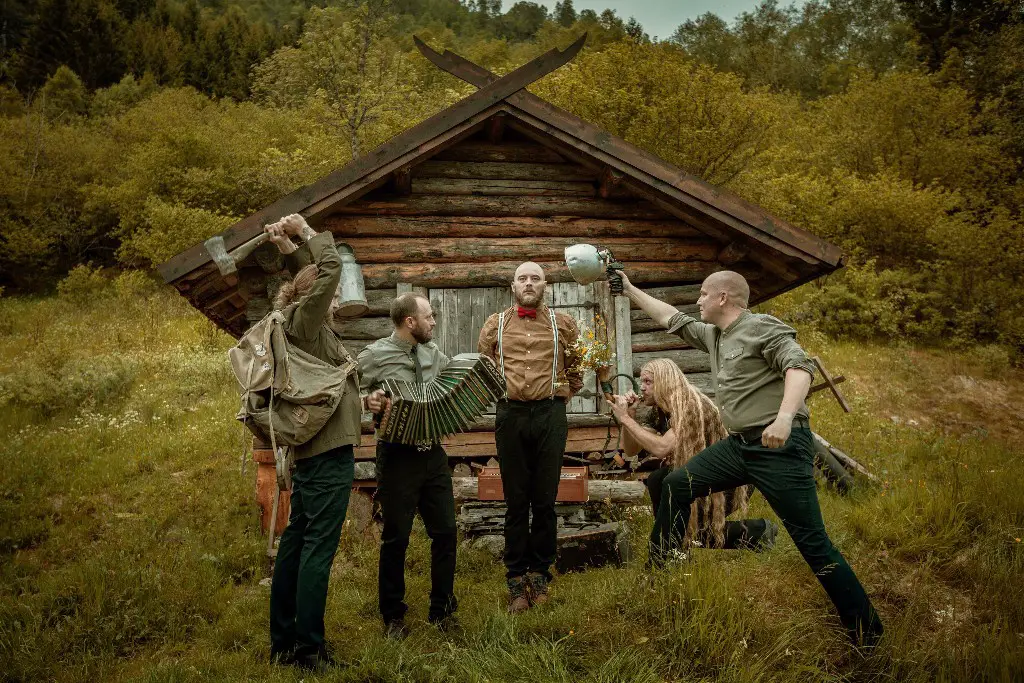 VULTURE INDUSTRIES are now announcing a mini-tour in Norway, in November 2020. The band will perform in the following cities: Tromsø, Bergen, Oslo and Stavanger. A full list of shows can be found below.
Vocalist Bjørnar comments: "Intent to end the dullest year in the history of live music with a bit of fun, we have managed to scrape together a short list of exclusive shows in Norway. We may or may not appear on stage wrapped in plastic and bathing in pools of antibac.
"Yet in spite of all restrictions, we will put tremendous effort into re-igniting life's spark, and pull you all back out of the grey pandemic haze and into the land of the living. All this while safely remaining 1 meter from death.."
Dates are as follows:
13 Nov 20 Tromsø (NO) Driv
14 Nov 20 Bergen (NO) Hulen
27 Nov 20 Oslo (NO) Krøsset
28 Nov 20 Stavanger (NO) Checkpoint Charlie
The metal scene seems mired in stagnation all too often these days. The tenth edition of the great thrash revival, the never-ending race to be more brutal or more technical or more dissonant in death metal, and the rampant nostalgia of an ever-aging scene do not provide the necessary ingredients for progress and out of the box thinking. That is the very reason why rare bands such as VULTURE INDUSTRIES are so important.