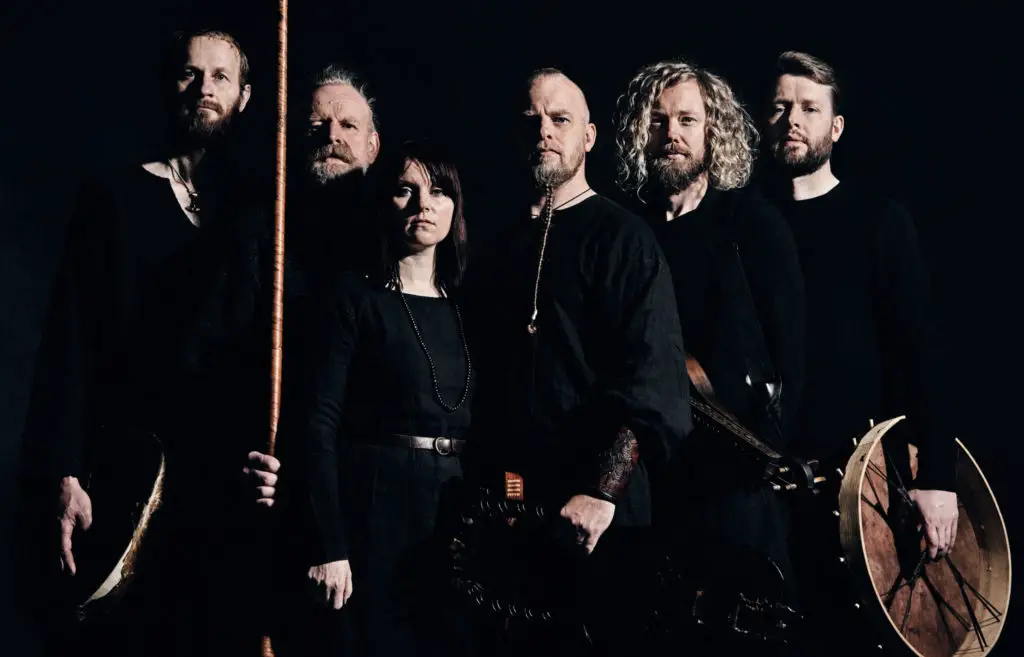 WARDRUNA's highly anticipated KVITRAVN North American Tour will be postponed until 2022. However, the band has taken this opportunity to add performances in Atlanta, GA and Durham, NC, as well as a second show in Salem, OR! Tickets for these newly added shows go on sale this Friday at 10am local time through the links below.
Einar Selvik comments; "We are grateful for your patience and promise to make it worth the wait!"
Important Ticket Info: Already purchased tickets remain valid for all the new dates. If you had purchased any tickets for Calgary, AB or Vancouver, BC, these will remain valid for the new venues. The show at Ovens Auditorium, Charlotte NC is no longer part of the tour. Any purchased tickets will be refunded. Fans who bought a Charlotte, NC ticket, will get first access to the new show in Durham, NC. 
October 11 – Atlanta, GA – Atlanta Symphony Hall (on sale this Friday at 10am local time)
October 12 – Durham, NC – DPAC (on sale this Friday at 10am local time)
October 14 – Washington, DC – The Warner Theatre
October 15 – Brooklyn, NY – Kings Theatre
October 17 – Boston, MA – The Orpheum Theater
October 18 – Montreal, QC – M Telus
October 19 – Toronto, ON – Meridian Hall
October 21 – Chicago, IL – Auditorium Theatre
October 22 – Minneapolis, MN – The State Theater
October 24 – Calgary, AB – MacEwan Ballroom
October 26 – Vancouver, BC – The Orpheum Theater
October 28 – Seattle, WA – The Moore
October 29 – Salem, OR – Elsinore Theatre (tickets for the original night in Salem are being honored for the Saturday night performance)
October 30 – Salem, OR – Elsinore Theatre (on sale this Friday at 10am local time)
November 01 – Oakland, CA – Paramount Theatre
November 02 – El Cajon, CA – Magnolia
November 04 – Los Angeles, CA – Orpheum Theatre
November 05 – Phoenix, AZ – Ikeda Theatre
November 07 – Salt Lake City, UT – Rockwell at The Complex
November 08 – Denver, CO – The Paramount Theatre
November 10 – Dallas, TX – The Majestic Theatre