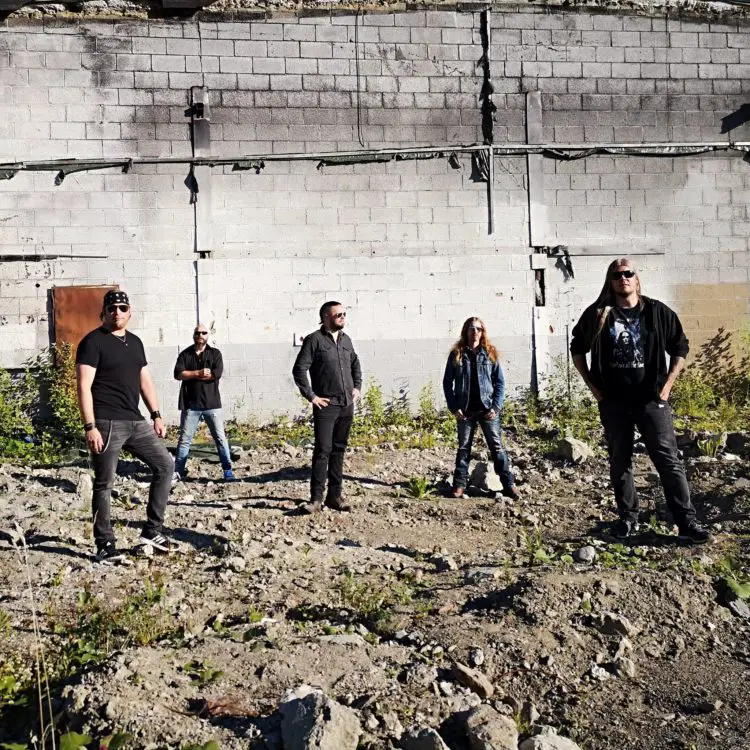 Wasteland Valley from Steinkjer, a small town in the middle of Norway, released their debut album "Break The Ice" in 2016. Since then, the band has changed their vocalist to Tor Erik Simensen that is most known from the Metal scene and bands like No Dawn and Ragnarock. This have resulted in a bit more heavy sound this time around. But the main idea is still the same, to put as much influences as possible into the music and combine it with strong melodies and riffs. The band has also grown as songwriters, and sounds tighter and better than ever with the new album "Pantheon" set for release november 24th by Wasteland Music. 
The album name, is taken from the Temple of All Gods in Rome. And the very first track on the album, is kind of the title song being that it`s called "The Temple of all Gods." This is a metaphor for being at the top of the world, full of cockiness and arrogance. The next tracks, is about playing a game and being someone you`re not, resulting in a minds battle towards insanity. After the ups and downs, the closing track is not exactly an happy ending and it`s fitting enough called "The End."
 In spite of this storyline, this is NOT an concept album. But it might as well have been, lyrics wise at least..
 The band feels that this album is strong and varied, and have achieved exactly what they where going for: not rocket science but a good mixture of their inspirations melted together with catchy melodies in a big bowl of Wasteland Valley!
Read our review here.