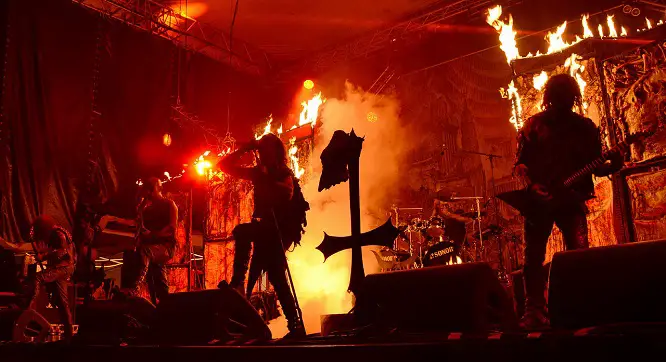 WATAIN guitarist Set Teitan (né Davide Totaro) has stepped aside as live guitarist for band after a photo has surfaced on MetalSucks showing him posing with his bandmates giving, very clearly, a N*zi salute, the sieg heil.
Frontman Erik Danielsson said to MetalSucks on the matter: "The gesture on that picture was done in jest that's as much as we have to say about that, but to put an end to this tiresome and time-consuming nonsense the guitarist in question has decided to step aside for a period of time to avoid further hopeless discussions on the subject.
"We furthermore spit upon the ill-willed ignorance of all those who maintain that Watain have any political agenda whatsoever, for 20 years we have proven otherwise and people should know better by now. Finally we would like to send a heartfelt f*ck off to all who insist on feeding the mindless moral witch-hunt hysteria that is now festering on worldwide Heavy Metal culture. Hail Satan!"
You can see the picture at this location.