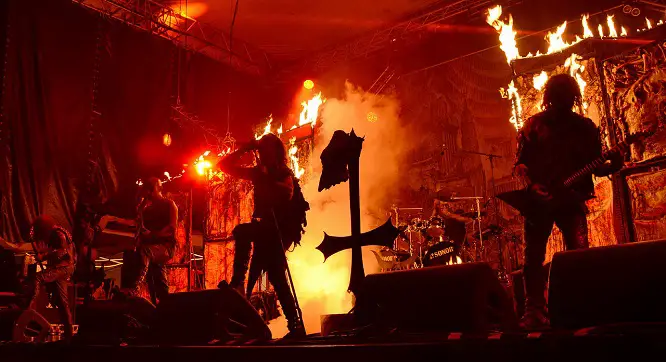 WATAIN have released a second track from their upcoming studio album "TRIDENT WOLF ECLIPSE". Check out "Sacred Damnation" below.
"TRIDENT WOLF ECLIPSE" is going to be released on January 5th, 2018.
The album is available as Jewelcase CD, limited Digipak CD with bonus track, LP, limited vinyl box set (with a variety of exclusive items, including a 7" with the Appendix to the album) and digitally.
"TRIDENT WOLF ECLIPSE" tracklist:
Nuclear Alchemy (3:10)
Sacred Damnation (4:41)
Teufelsreich (4:26)
Furor Diabolicus (4:43)
A Throne Below (4:09)
Ultra (Pandemoniac) (4:01)
Towards The Sanctuary (4:54)
The Fire Of Power (4:42)