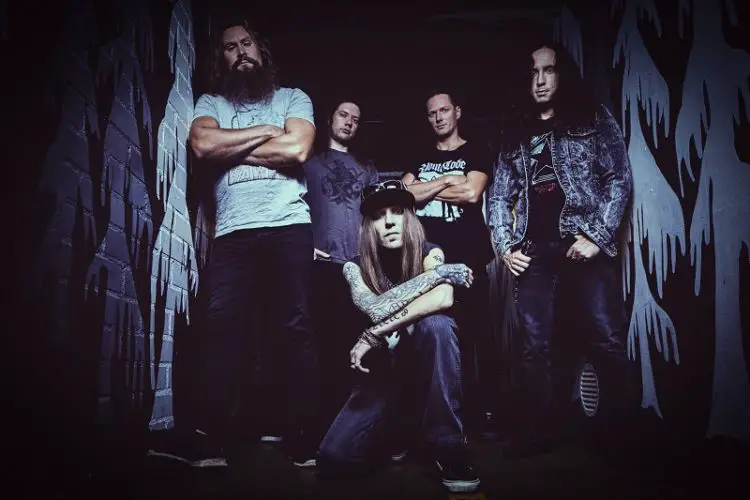 Below you can watch CHILDREN OF BODOM played the final show with drummer Jaska Raatikainen, bassist Henri "Henkka T. Blacksmith" Seppälä and keyboardist Janne Wirman last night at the Black Box in Helsinki Ice Hall.
Finnish music magazine Soundi revealed that the rights to the CHILDREN OF BODOM name are held by AA & Sewira Consulting Oy, the company owned by Raatikainen, Seppälä and Wirman.
On June 28, the trio filed an application with the National Board of Patents and Registration of Finland, and their application was subsequently granted for a five-year period starting on October 1.
That means that Alexi Laiho, who is CHILDREN OF BODOM's singer, guitarist and main songwriter, isn't authorized to use the band's name without permission from Wirman, Raatikainen and Seppälä.
In an interview with Helsingin Sanomat, Laiho admitted that there have been tensions in the BODOM camp for quite some time.
He said: "The original decision [to end the band in its current form] came when the other guys said they just couldn't do it anymore. There were family reasons for it. I respect their decision. I myself have a wife and stepdaughter in Australia, and my wife understands my lifestyle. I'm pretty much gone [most of the time], but always I come back and I give them my all. Nothing is more important to me."
Laiho also noted that things came to a head when the band performed in Russia last month.
"We fought a lot within the band, and I can honestly admit that those fights were mainly my fault. They always started with some misunderstanding."