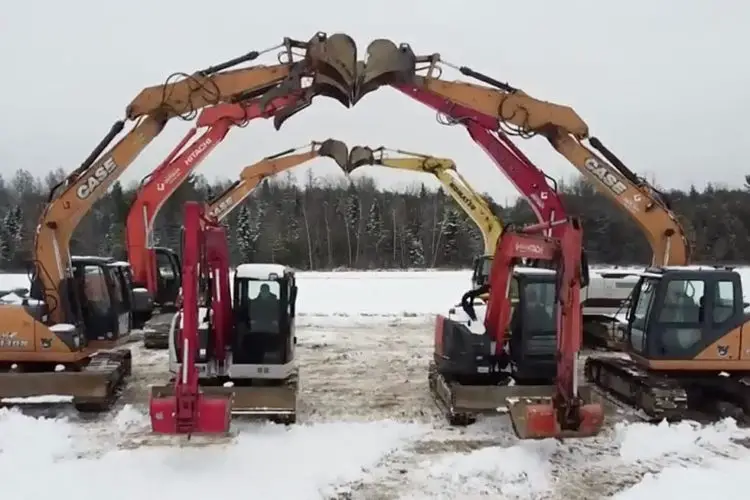 Yeah, it's not something we see everyday. In fact, I've never seen and never expected to see such thing. This sad and lonely and pathetic little planet is getting even weirder everyday.
Bertrand Ostiguy Inc, a construction company from Quebec, Canada put their backhoes on display in blissful dance choreographed and filmed by the owner's nephew, Julien Ares. The feat is nothing short of remarkable, even if some handy edit work helped raise the level of finesse.
"My uncle, he had this idea a long time ago," Ares told Montreal's CTV News. "We did a Zoom for Christmas and the idea came… about doing some dancing excavators. We just laughed at this but we were thinking about it all night."
Regarding the song selection, Ares explained, "At the start I wanted to do something that was slow because excavators are really big and can't make really fast movements. I wanted a song that was slow." he said.
Thanks to Loudwire.
Watch the video here: