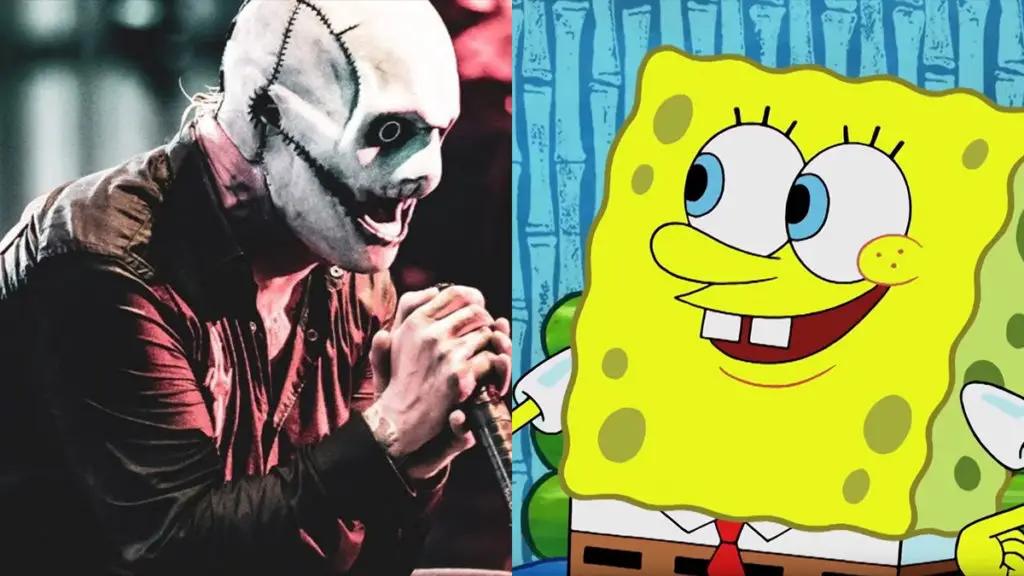 During his last week's performance at Spookala Horror Convention in Ocala, Florida, SLIPKNOT and STONE SOUR singer Corey Taylor delivered an acoustic rendition of the Spongebob Squarepants theme song.
Check out the video below.
During a recent appearance on Eddie Trunk's SiriusXM Trunk Nation With Eddie Trunk, Taylor offered an update on SLIPKNOT's follow-up to 2019 We Are Not Your Kind.
"The artwork's done," he said. "We just came up with the title. I'm not gonna tell you it right now. But we're really stoked.
"It's really killer, man," Corey continued. "It's darker than We Are Not Your Kind, but there's a ton of melody. I've been telling everybody that it's like a heavier version of Vol. 3. It's got so many textures and layers. The heavy stuff has attack but the melodic stuff you can just sink your teeth in; there's a lot of great melodies and hooks. I'm really, really excited for people to hear it."