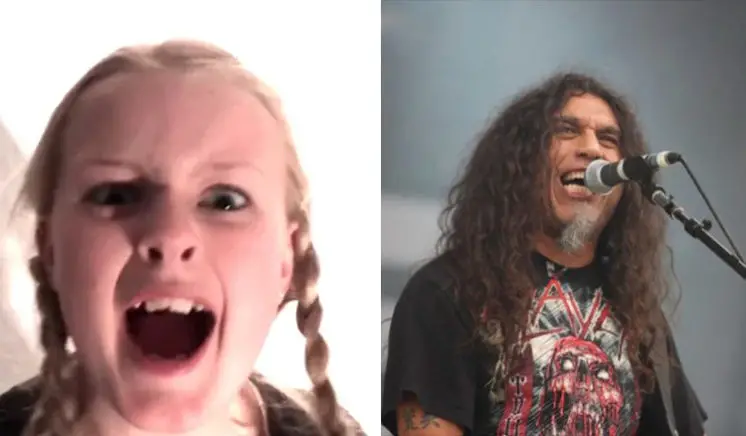 DARKANE guitarist Christofer Malmström has posted a video of him playing a cover of SLAYER classic "Angel Of Death" while accompanied his daughter Amanda on vocals.
You can watch the video below.
SLAYER played its final show of their farewell tour last November at the Forum in Los Angeles. One day later, Kerry's wife, Ayesha King, said that there is "not a chance in hell" that the thrash metal icons will reunite for more shows.