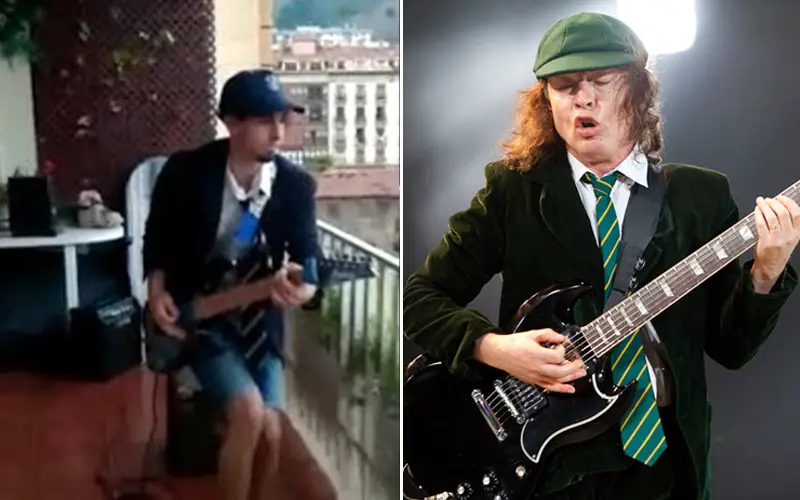 In the last couple of weeks, we've seen several musicians blasting some metal on their balconies while in quarantine.
From a guy who went viral with blasting SLAYER's "Reigning Blood," to a cool AC/DC, QUEEN, PANTERA and SLIPKNOT performances.
Now, there a new video that surfaced from Aimar Metal YouTube channel.
In the video, dude performed a mini AC/DC concert from his balcony while dressed as Angus Young and doing his signature duck walk.
Check out the video below.
The pandemic's global death toll has reached over 64,000, while the global number of cases has surpassed 1,200,000, according to the WHO, which is the health agency of the United Nations.