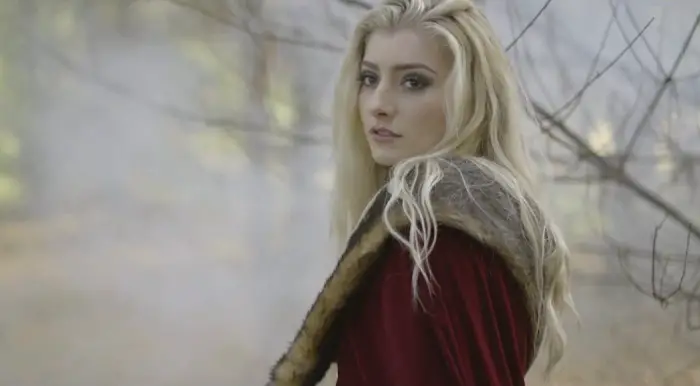 Dave Mustaine's daughter, Electra Mustaine, did country cover of MEGADETH's track "I Thought I Knew It All" from band's album Youthanasia. Head over to RollingStone.com to watch music video for cover of "I Thought I Knew It All".
Electra is currently in the studio writing and recording tracks for hew upcoming EP. She says she's influenced by everything from the songs of Miranda Lambert and Carrie Underwood to the coolness of Chris Stapleton. "I want to have that Clint Eastwood vibe in my music," she says.
MEGADETH's fifteenth studio album, Dystopia, was released on January 22, 2016. The album, produced by Dave Mustaine and Chris Rakestraw, is the first by the band since 2004's The System Has Failed not to feature longtime drummer Shawn Drover and also the first not to feature guitarist Chris Broderick since 2007's United Abominations. These roles have been filled by LAMB OF GOD drummer Chris Adler and ANGRA guitarist Kiko Loureiro respectively.