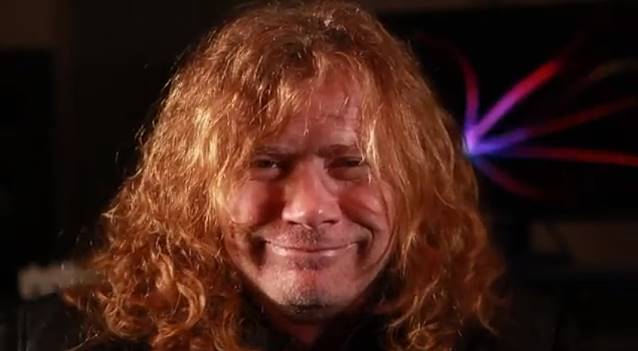 RockStar FAIL channel made a interesting compilation of every time MEGADETH mainman Dave Mustaine, but it's mostly him just getting pissed at fans.
Check the video below.
MEGADETH recently visited a fan who got was allegedly robbed and stabbed three times during MEGADETH's sold-out August 4 concert in Neuquén, Argentina.
According to Minutouno, the victim, traveled from Comodoro Rivadavia with friends to see MEGADETH,and during the concert, he reportedly started arguing with a woman who tried to steal his wallet with 5000 Argentine pesos ($336). He was then assaulted by an "overweight man with a cap" and stabbed three times in the chest and forearm. The identity of the perpetrator is unknown.
The victim was transported to the Castro Rendón hospital, where he remains in stable condition with wounds in the thoracolumbar area, one on the right flank and a significant cut on the forearm.
After MEGADETH mainman Dave Mustaine found about the incident, he went with a rest of the band to the hospital to visit the fan.