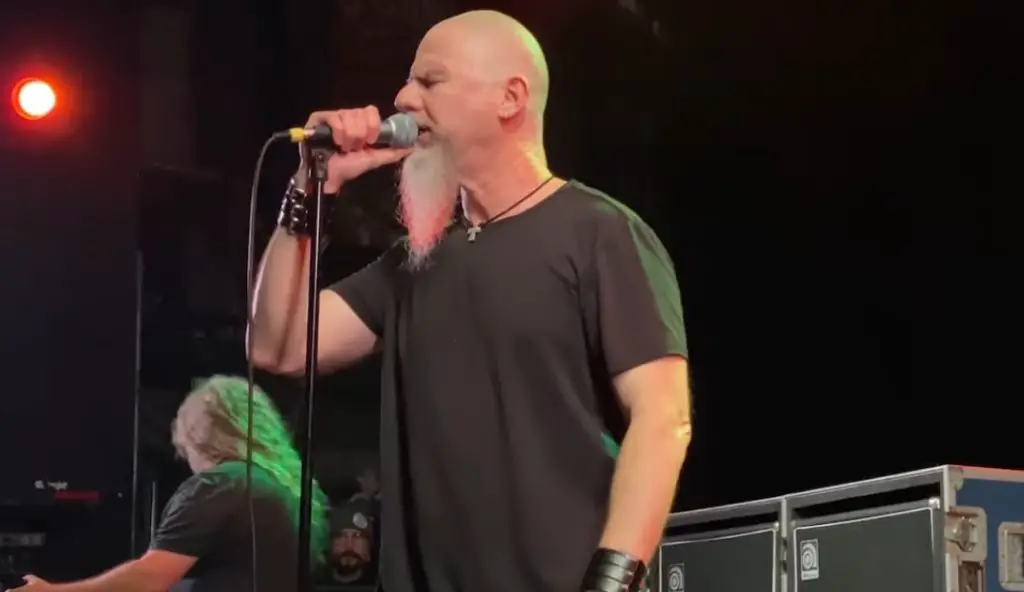 EXHORDER performed a cover version of the TYPE O NEGATIVE classic "Black No. 1" on December 12 at the Phoenix Theater in Petaluma, California. Multi-camera video footage can be seen below (courtesy of Capital Chaos TV).
During a last month's interview with Heavy New York, Kyle Thomas confirmed that the band is preparing to enter the studio to record the follow-up to 2019's Mourn The Southern Skies album.
"We have been working very hard on new material since the [start of] the pandemic," Kyle said. "We've been demoing songs, doing pre-production, preparing for when we finally do record the actual album. So, yes, new EXHORDER will be coming at some point."
EXHORDER, which is cited by many as the originator of the riff-heavy power-groove approach popularized by PANTERA, has just completed a U.S. headlining tour during which it performed 1990's Slaughter In The Vatican in its entirety.