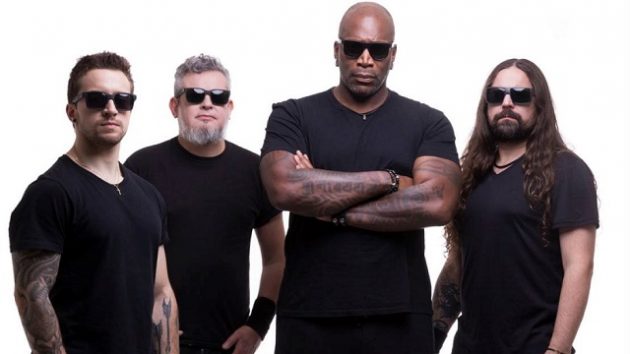 SEPULTURA performed at the Graspop Metal Meeting in Dessel, Belgium on June 16th. Check out the pro-shot video of the full show below.
The band's setlist was as follows:
1. I Am The Enemy
2. Phantom Self
3. Kairos
4. Desperate Cry
5. Sworn Oath
6. Innerself
7. Alethea
8. Resistant Parasites
9. Refuse Resist
10. Rattamahatta
11. Roots Bloody Roots
SEPULTURA is touring in support off their fourteenth album, "Machine Messiah". "Machine Messiah" album was released on January 13 via Nuclear Blast Records. The disc was produced by the band and Jens Bogren of Fascination Street Studios in Örebro, Sweden.
https://www.youtube.com/watch?v=ym3Y52ilXrU