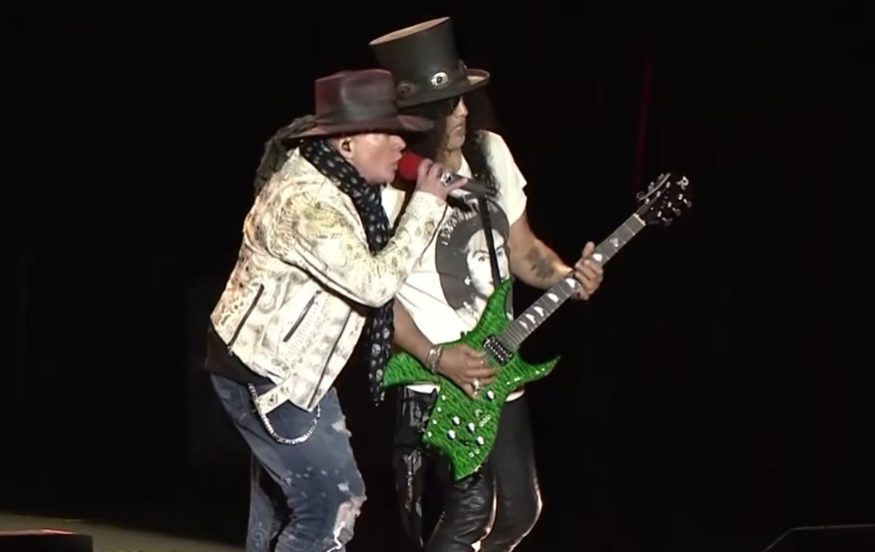 Last night (August 3), GUNS N' ROSES performed a reworked version of the song "Silkworms" during its concert at Boston's Fenway Park.
Axl Rose said while introducing the track: "Some of you might have heard this under another name, but this is really kind of absurd to try this. Wasn't that funny? And they don't even know the joke yet. Okay, this is called 'Absurd.'"
After the song, Rose added: "See? I never run out of love songs. That was fun. So you heard it here first, a new GUNS N' ROSES song."
GUNS N' ROSES' summer tour kicked off on July 31, 2021, at Hersheypark Stadium and will run through early October with a two-night run at the Hard Rock Live Arena in Hollywood, Florida. Support on the tour comes from Wolfgang Van Halen's new band MAMMOTH WVH. Tickets and dates for the tour can be found here.