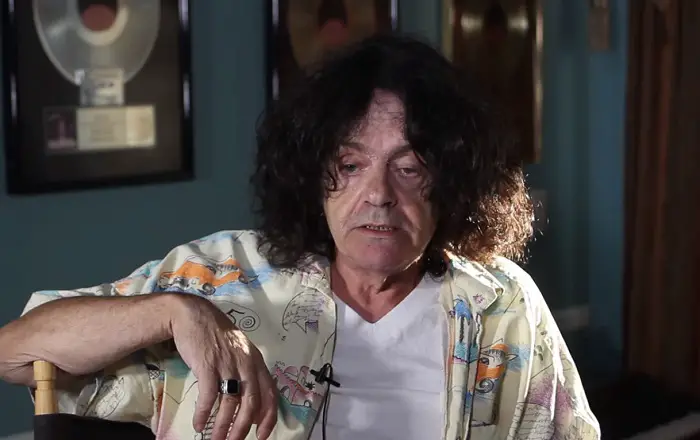 LAST IN LINE have released a tribute video to to their bassist, Jimmy Bain, who died aboard DEF LEPPARD's inaugural "Hysteria On The High Seas" cruise. Listen to Jimmy, as well as Vivian Campbell, Vinny Appice, Andrew Freeman and producer Jeff Pilson share stories and reminisce about their friendship, working together and career.
James Stewart "Jimmy" Bain was a Scottish musician, best known for playing bass guitar in the bands RAINBOW and DIO. He also worked with THIN LIZZY frontman Phil Lynott, co-writing on his solo albums.
Bain was asked to join RAINBOW after Ritchie Blackmore had watched him performing at The Marquee in London. He would record the studio album Rising with them and play on their following world tour. While on the tour, he played on Rainbow's first live album, On Stage. In January 1977, Bain was sacked from the band. He then toured Europe with John Cale.
In 1983, Jimmy linked up again with ex-RAINBOW vocalist Ronnie James Dio for the band Dio. A central figure within Dio the band, Jimmy co-wrote some of the most successful heavy metal songs of the eighties, such as"Rainbow in the Dark", and "Holy Diver". These two were on their first album Holy Diver (1983). Jimmy co-wrote several other songs for the following albums, The Last in Line (1984), Sacred Heart (1985), Intermission(1986), Dream Evil (1987) and Killing the Dragon (2002).