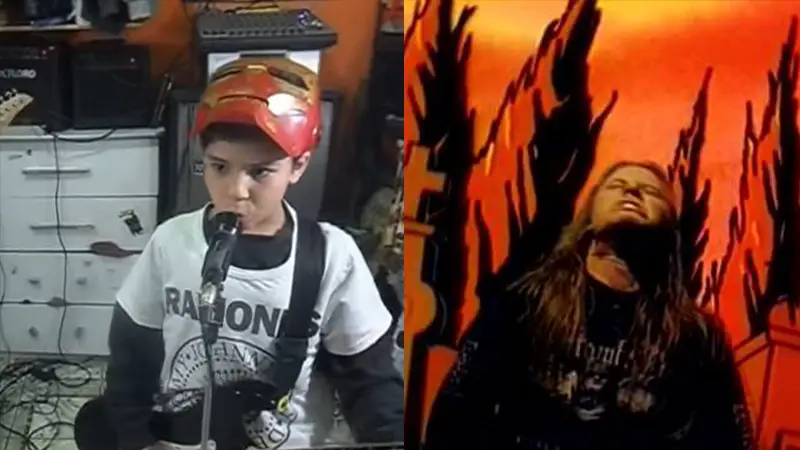 I have no idea how this slipped under our radar, but we just now stumbled on a cool video of two brothers covering ENTOMBED.
In the video below, two brothers Dennis and Felipe, who I believe were 9 and 13 at the time, take a shot at ENTOMBED's "Wolverine Blues."
"Wolverine Blues" is the title track from bands third studio album, which was released in 1993. The album displays a completely different sound from previous releases, combining elements of hard rock, heavy metal, and hardcore punk while still retaining much of their traditional, death metal roots, in a style that would later be known as death 'n' roll.
As previously reported, current ENTOMBED A.D. and former ENTOMBED frontman Lars Göran Petrov has been diagnosed with cancer.
ENTOMBED A.D. wrote at the time: "LG Petrov has been struck by cancer and he is undergoing chemo treatment to try and control it. Our thoughts and and strength goes out to him."
Fredagsmangel is now offering "L.G Petrov against cancer" t-shirts with all profits going to Petrov. You can get your t-shirt via Fredagsmangel Facebook page, or you can donate directly through GoFundMe page here.