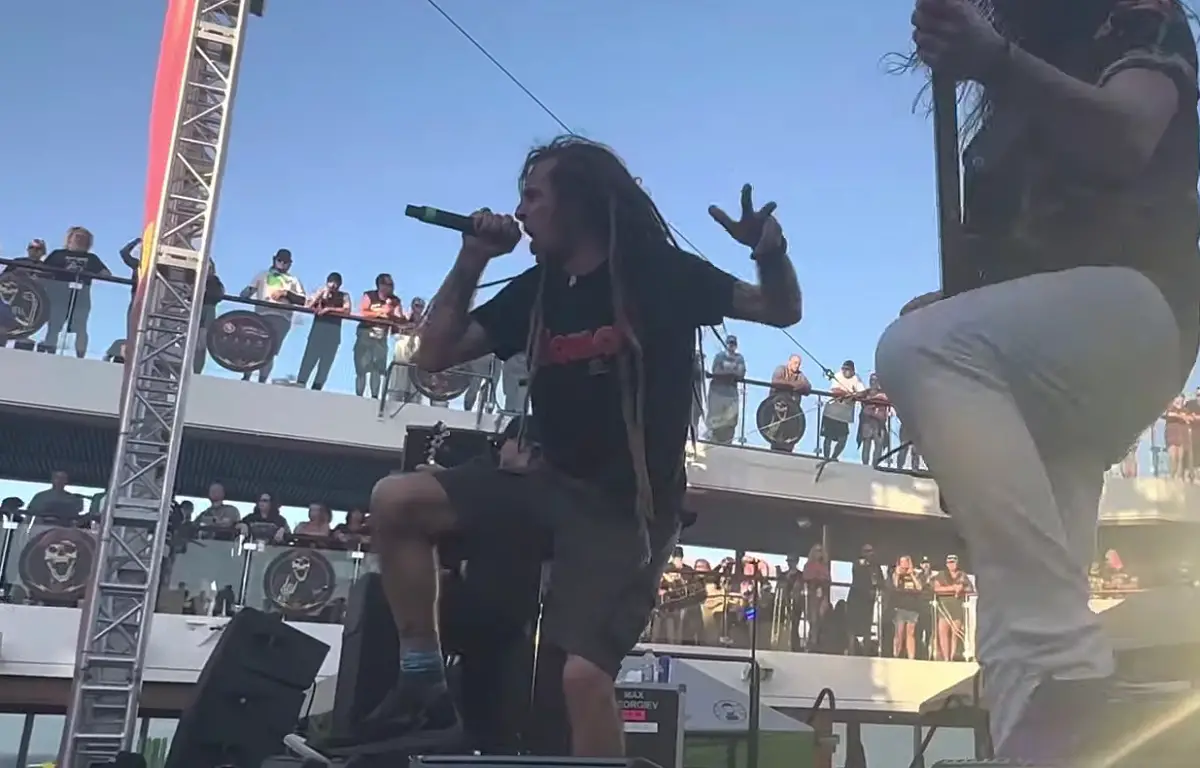 LAMB OF GOD frontman Randy Blythe recently gained attention for covering METALLICA's "One" on the ShipRocked cruise with David Ellefson on bass, which led to him doing another cover.
He joined THE STOWAWAYS jam band on the ShipRocked metal cruise this week to perform ROB ZOMBIE's "Dragula" with Andy Wood on guitar, James Campbell on drums along with RA guitarist Sahaj Ticotin.
LAMB OF GOD released their latest studio album, Omens, in October 2022 via Epic Records.
Densely muscular, soaked in unnerving spite, with a pessimistic eye toward inner struggles and global affairs alike, Omens is a furious entry in the LAMB OF GOD catalog, perhaps the band's angriest album yet.