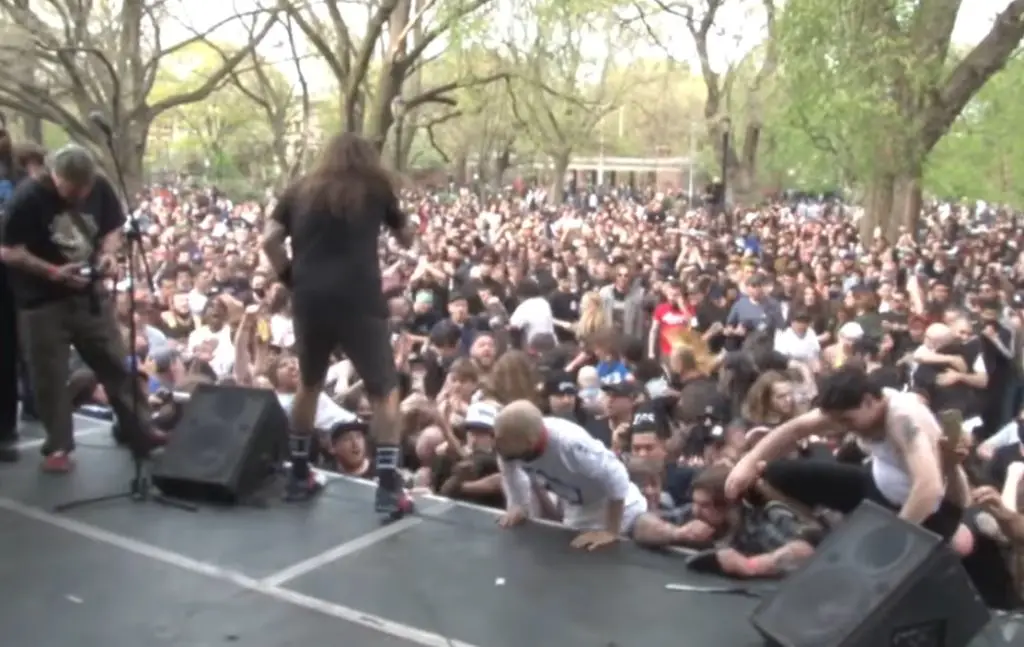 Hardcore band MADBALL held a concert without any restrictions yesterday (April 24) after fourteen of lockdown at Tompkins Square Park in New York City.
You can check out footage from the concert below.
originated in the late 1980s as a side project of AGNOSTIC FRONT. The band developed after AGNOSTIC FRONT's front man Roger Miret would let his younger half-brother Freddy Cricien take the microphone and perform lead vocals during AGNOSTIC FRONT shows.