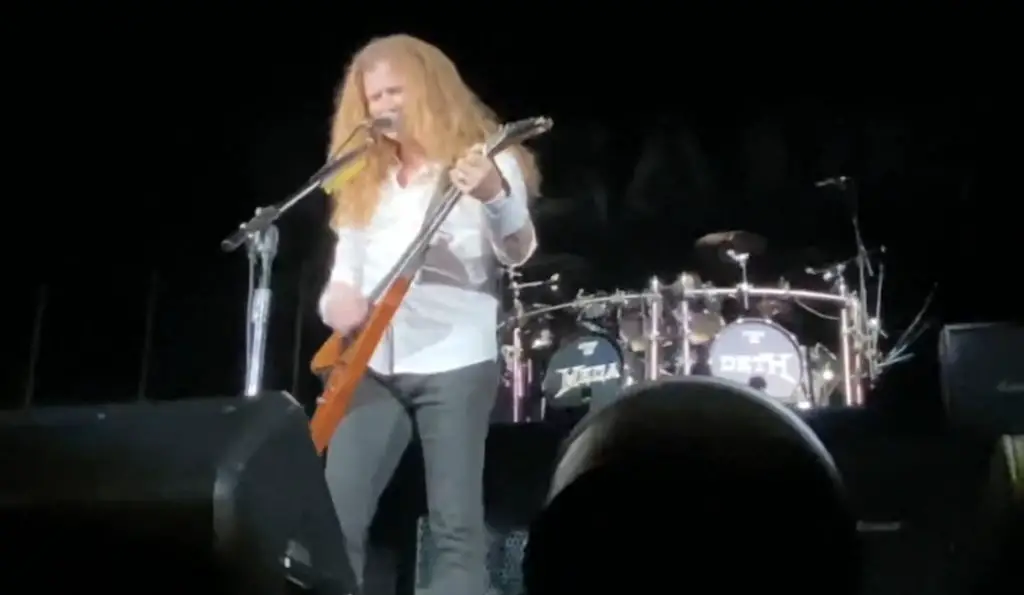 Last night (August 20), MEGADETH kicked off their "Metal Tour Of The Year" which they co-headlining with LAMB OF GOD.
This also marked first show in 11 years with bassist James LoMenzo who recently replaced David Ellefson. LoMenzo was previously member of MEGADETH from 2006 to 2010 and appeared on two of the group's studio albums, 2007's United Abominations and 2009's Endgame.
Joining MEGADETH and LAMB OF GOD are special guests TRIVIUM and IN FLAMES, heralding the long-awaited return to the stage for these bands, who are every bit as excited about these historic and not-to-be-missed shows as fans are. Tickets and dates for the tour are available at this location.
As previously reported, MEGADETH longtime bassist David Ellefson was fired from the group last month after sexually tinged messages and explicit video footage involving the 56-year-old musician leaked.
Dave Mustaine recently confirmed that David Ellefson's long-completed bass tracks on the upcoming MEGADETH album have been removed and re-recorded by another bassist prior to the record's release. It is yet unclear if LaMenzo is the bassist who re-recorded bass tracks or not.