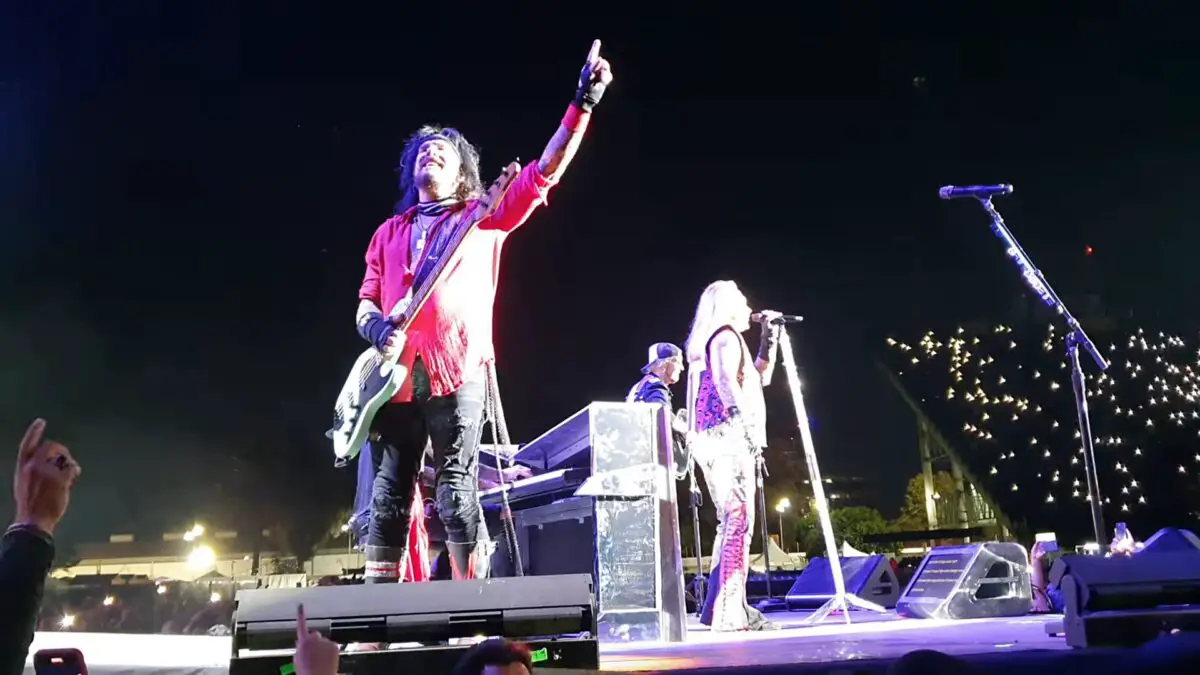 On Saturday, February 18th, MÖTLEY CRÜE put on their third show with guitarist John 5 at the Foro Sol stadium in Mexico City, which has a capacity of 65,000 people. This was the third date on the 2023 "The World Tour" with DEF LEPPARD, following two concerts held in Atlantic City, New Jersey, one week prior.
Fan-filmed video footage is available below.
MÖTLEY CRÜE's setlist was as follows:
01. Wild Side
02. Shout At The Devil
03. Too Fast For Love
04. Don't Go Away Mad (Just Go Away)
05. Saints Of Los Angeles
06. Live Wire
07. Looks That Kill
08. The Dirt (Est. 1981)
09. Rock And Roll, Part 2 / Smokin' In The Boys Room / Helter Skelter / Anarchy In The U.K. / Blitzkrieg Bop
10. Home Sweet Home
11. Dr. Feelgood
12. Same Ol' Situation (S.O.S.)
13. Girls, Girls, Girls
14. Primal Scream
15. Kickstart My Heart
As previously reported, Mick Mars has retired from touring with MÖTLEY CRÜE due to worsening health issues, and has been replaced with John 5. Mars still remains as a member of the CRÜE, but he will not participate in any touring activities.
Following their highly successful North American stadium tour of 2022, iconic and celebrated rock legends DEF LEPPARD and MÖTLEY CRÜE are going global in 2023 with their co-headline "The World Tour."
Produced by Live Nation, the tour kicked off on Saturday, February 18, 2023 at Foro Sol in Mexico City. Both bands will bring their electrifying stage shows across the globe with stops throughout Latin America before heading to Europe in May 2023 — which includes a stop at the iconic Wembley Stadium on Saturday, July 1, 2023 — then wrapping up in Glasgow, U.K. at Hampden Park on July 6, 2023. Stay tuned for additional 2023 shows to be announced soon.