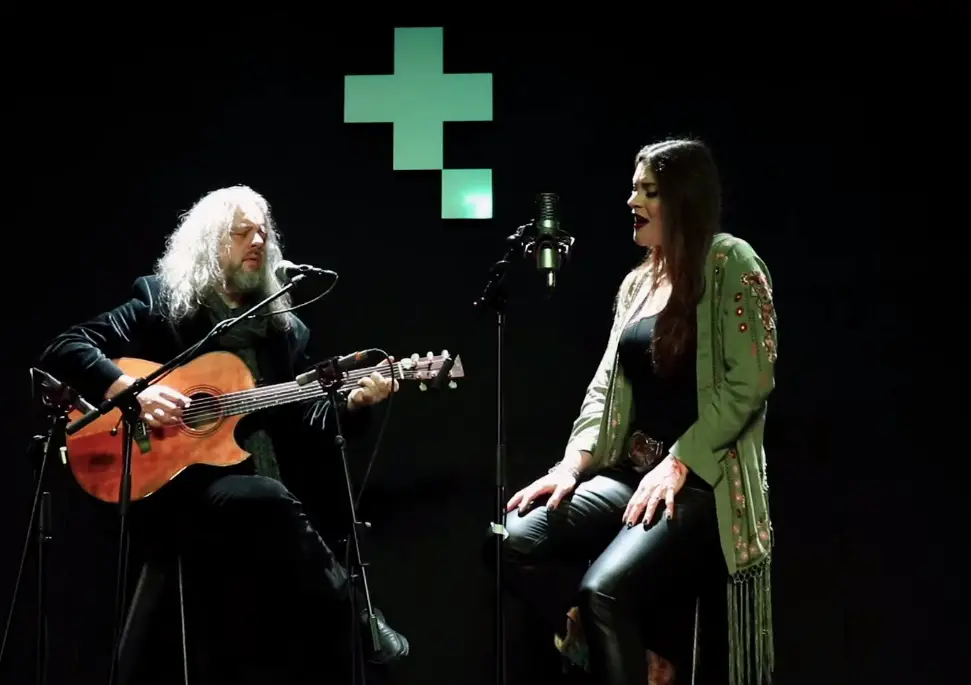 Below you can watch NIGHTWISH's Floor Jansen and Troy Donockley recently played the band's song "Nemo" as part of a Planet Rock acoustic session. Watch the video below.
NIGHTWISH will release their ninth record Human. :II: Nature., that will be released on 10th April 2020 and will be a double album containing 9 tracks on the main CD and one long track, divided into eight chapters on CD 2.
Human. :II: Nature was recorded from August to October 2019 at Röskö campsite, Petrax Studios and Troykington castle, as well as Finnvox Studios, by Tero Kinnunen, Mikko Karmila and Troy Donockley. The mixing was done by Mikko Karmila at Finnvox, with Tuomas Holopainen and Tero Kinnunen. Mastering was done by Mika Jussila at Finnvox.
NIGHTWISH previously announced several selected North American dates. Tickets can be purchased here.