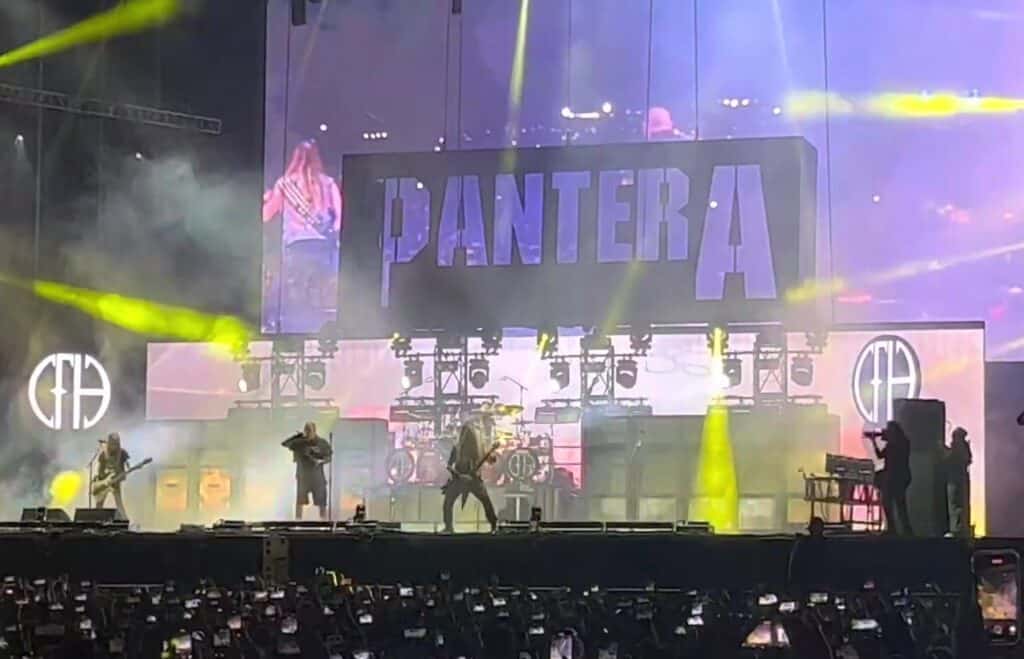 On December 2nd, PANTERA played their first show in over 20 years at Mexico's Hell & Heaven Metal Fest, and it was as wild and momentous as we could've imagined.
The band's new lineup- which consists of original members Philip Anselmo and Rex Brown, as well as longtime friends Charlie Benante (ANTHRAX) and Zakk Wylde (Ozzy Osbourne, BLACK LABEL SOCIETY), performed their first show together. The gig served  as the kickoff to an increasingly busy tour schedule that's set to traverse South America this winter. Eventually, the tour will make its way to Europe and the United States later in 2023.
You can watch fan-filmed video footage below.
Setlist was as follows:
Setlist:
01. A New Level
02. Mouth For War
03. Strength Beyond Strength
04. Becoming
05. I'm Broken
06. Use My Third Arm
07. Drag The Waters
08. This Love
09. Yesterday Don't Mean Sh*t
10. F*cking Hostile
11. Planet Caravan (BLACK SABBATH cover)
12. 5 Minutes Alone
13. Cowboys From Hell
14. Domination / Hollow
15. Walk