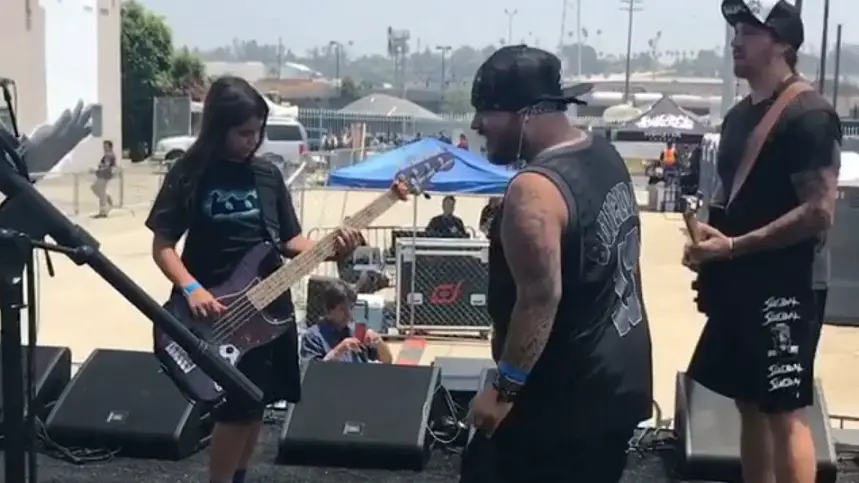 During the recent unveiling of a mural for SUICIDAL TENDENCIES frontman Mike Muir, Rob Trujillo's 12-year-old son Tye took place in a brief jam in Los Angeles with his dad's old band during the soundcheck. Watch the jam below.
As drummer Dave Lombardo noted, he's now had the opportunity of jamming with two generations of the Trujillo family, first with dad, and now son.
Check out the video where Tye played the first show with KORN at the Gran Carpa de las Americas in Bogota, Colombia when he was filling in for KORN's bassist Reginald "Fieldy" Arvizu on band's South American tour. Check it out here.
I've jammed with dad and now son. So cool! Wish you could of joined us @RobertTrujillo #suicidaltendencies @OFFICIALSTIG https://t.co/LK76IWNbqX

— Dave Lombardo (@TheDaveLombardo) June 5, 2017